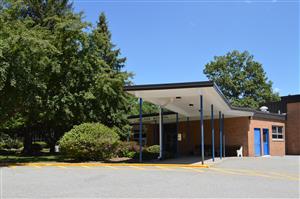 Mr. Karl Mundi
Principal
Ms. Judi Jahn
Secretary
Mrs. Dana Williams
SAC/HIB Specialist
Ms. Angie Carney
Nurse, X5427

School Hours:
8:30 am - 2:50 pm

52 School House Rd.
Oak Ridge, NJ 07438
(973) 697-4742
Fax (973) 697-8623
---
Thank you to the Milton Tri-School PTA for Recognizing our Teachers during Teacher Appreciation Week!
Milton Field Day will be Tuesday May 9 (Raindate May 16).
Kindergartners will be visiting Cozy Lake on May 30 to tour the school and meet the 1st Grade teachers.
The Kindergarten classes will sponsor a Zoo Day program on Friday June 2nd
We will recognize Wellness Week during the week of June 5. Students will have opportunities to try special healthy treats during lunch and will participate in participate in special activities during the week.
The Preschool classes will hold their Preschool Celebration on June 8th followed by the Land of Make Believe trip on June 9th.
We will end the year with a Kindergarten Author Showcase on June 15th and 16th. Teachers will send home information on this special program.
June 21 is the last day of school.
National School Nurse Day!
Wednesday, May 10, 2017 is National School Nurse Day! We honor more than 73,000 school nurses in the United States who make a difference in the lives of children every day! The theme this year is Healthy Nurse. Healthy Students. School nurses lead the way to advance health and support education by ensuring that students are safe, healthy, and ready to learn. Let's celebrate our school nurses today and always! Learn more at: www.schoolnurseday.org. #SND2017
Please look at the Virtual Backpack on Quick Links for events and camp flyers and other school/community information.