Mr. Kevin Lipton
Principal
Ms. Lisa Kennedy
Secretary
Ms. Dale Gaul
Secretary
Ms. Lyndsay LaConti
Guidance &
Anti-Bullying Spec.
Ms. Jane Hoffman
Nurse, X5115
School Hours:
8:20 am - 2:50 pm
121B East Shawnee Trail
Wharton, NJ 07885
(973) 663-0520
Fax (973) 663-7854
---
March, 2017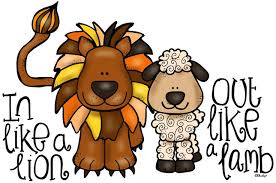 "You can stand tall without standing on someone. You can be a victor without having victims."
~ Harriet Woods
Please see an important letter at the bottom of this page regarding this year's PARCC exam.
It seems as though winter break just happened and we are already into March.
In February Stanlick School celebrated African-American History month. Each day announcements were made commemorating important dates in African-American history and a motivational quote from an African-American leader was given.
Mrs. Thomas, our librarian, hosted a Family Literacy Night on February 15. During this camping/reading under the stars themed event, students engaged in several activities. These included learning stories about constellations and creating their own constellation art, viewing the nighttime sky using IPod Apps, creating their own silly Mad Libs-esque story, and reading around a 'campfire' while eating smores and drinking hot chocolate.
The annual Science Fair was held on February 28. Students did an outstanding job in researching and presenting various science themed projects. Through this event the students learned and then taught other students, teachers, and parents about such topics as rocks and crystals, acids and bases, chemical reactions, engines, cell structure, solar systems, and more….
The first week of March has already been packed. The PTA has just completed hosting our Spring Book Fair. We celebrated Dr. Seuss' birthday with a weeklong Read Across America event. During this event, the school had a special theme and story for the day. On March 2nd (Dr. Seuss' birthday), we had a fifteen minute 'Reading Train', where all students, faculty, and staff created a 'train' of readers on the floors of our halls and read.
We also completed a successful PARCC infrastructure test. Although, this is not an actual part of the state exam as students use fake log-ins, only take a small portion of both the language arts and math tests practice tests, and it is non-graded and not reported; it offers the district, teachers and students good practice for the real test (as well as typical classroom/NJ Student Learning Standards questions) and allows us to ensure all of our technology is functioning properly.
March is Women's History Month. Similar to what we did in February, we will be making daily announcements regarding famous women and events in U.S. history and motivational quotes by famous American women.
Upcoming events:
March 7- Distracted (drunk and cell phone) Driving for the fifth grade by JTPD/PTA
March 14- PTA Meeting
March 16- BOE Meeting
Please remember that Jefferson Township Public Schools primarily uses e-mail to notify parents of school information through our automated information system. Please take time to check and update e-mail and all contact information in Realtime.
Think Spring- it's almost here.
March 2017
Dear Parent/Guardian:
As many of you know this year we will be administering the third year of the Partnership for Assessment of Readiness for College and Careers (PARCC). The PARCC is administered to all students in grades 3-8. There are also HS requirements (please see the HS website for more information). The dates for Arthur Stanlick School testing are May 3rd-11th. I have included a chart of test dates and times below.
As per the chart, during testing, students will be in their testing sites for approximately 90-120 minutes per day. The fluctuation in time depends on the unit and session being tested that day. The 90-120 minutes also includes the non-testing administrative time (dispersing and collecting materials, logging on to website, etc.) The purpose of this letter is to bring these dates to your attention as well as to inform you of testing guidelines prescribed to us by the State of New Jersey.
As has been presented in the past, Jefferson typically does a little above average on the PARCC when compared to other NJ and PARCC state schools. It is important to note that the one of the most important parts of PARCC is the data that we receive back from the state. Last year's data has been analyzed by both administration and teachers. This data has helped us focus instruction on key areas in order to improve our academic instruction and programs.
The PARCC is a measure of how well students understand The New Jersey Student Learning Standards (NJSLS). The students, faculty, and staff at Stanlick have been working very hard since the beginning of this school year in understanding and mastering these standards. Speaking for myself and all of our Supervisors, we are very proud of all of the hard work our teachers and students have done and of their accomplishments. We are confident that all of the students have the potential to perform well on this assessment. For more information regarding the upcoming PARCC assessment, please visit www.jefftwp.org, http://www.parcconline.org, http://understandthescore.org, and http://www.state.nj.us/education/assessment/PARCCFAQ.pdf.
In order to support your child's success and to comply with state testing procedures and security, we are requesting that you, as parents, help us in the following ways:
Please make sure that your child arrives to school on time. Students arriving late to school will report to a separate room until testing has concluded and will be scheduled for a PARCC make-up session.
Please make every effort to ensure that your child attends school on testing dates. Students who are absent at any time during PARCC week will be scheduled for a PARCC make-up session.
The PARCC make-up sessions are scheduled for May 12th-19th.
Please do not pick up your child while testing is in session. This assists in limiting the number of students who will need to miss classes in order to make-up tests and removes distractions within the testing room.
Please remind your child that they are not permitted to have a cell phone or any other electronic device in the testing site. Students who have any electronic device during testing could have that section of the test voided and appropriate disciplinary action will be taken as a result.
Please remind your child that they are allowed to use their own headphones/ear buds. They may also have a book to read after they have finished the test.
Finally, please make sure that your child has plenty of rest the evenings before each test date and that your child has a good, healthy breakfast so that they may perform optimally.
Testing Schedule
School

ELA1

ELA 2

ELA 3

Math 1

Math 2

Math 3

Math 4

Snow Date/ Make Ups**

Stanlick

May 3

90 minutes

May 4

75/90 minutes

May 5

90 minutes

May 8

60 minutes

May 9

60 minutes

May 10

60 minutes

May 11

60 minutes

May 12-19
If you have any questions regarding test administration, please contact Ms. LaConti, Guidance Counselor at
973-663-0520.
Thank you,
Sincerely,
Kevin Lipton
Principal