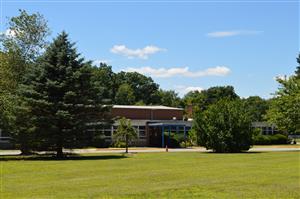 Mr. Karl Mundi
Principal
Ms. Claire Olsen
Secretary

Mrs. Dana Williams
SAC & Anti-Bullying Specialist
Ms. Tracy Gorny
Nurse, X 5535
School Hours:
8:30 am - 2:50 pm

205 Cozy Lake Rd.
Oak Ridge, NJ 07438
(973) 697-4777
Fax (973) 697-3569
---
Milton Tri-School PTA Programs Coming to Cozy Lake School
This month we are looking forward to another special program sponsored by the Jefferson Township DPW. We thank the DPW for their generous support of this program at Cozy Lake School.
On April 4th, The Grand Falloons will join us once again for an afternoon of learning and hilarity. Members of the Falloons, with over 20 years of experience with the Big Apple circus, combine their impressive circus skills with a passion for teaching about our earth. Our show will focus on litter and recycling and ways to help keep the earth clean.
Spring Conferences are April 19 - 21. The Portal is open now to sign up for a time. Click on Teacher Pages then Schedule Conference to select a day and time for your conference.
Please look at the Virtual Backpack on Quick Links for events and camp flyers and other school/community information.