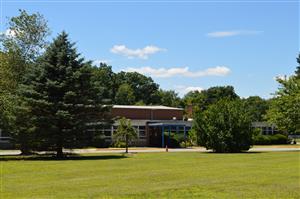 Dr. Timothy Plotts
Principal
Ms. Claire Olsen
Secretary

Mrs. Dana Williams
School Counselor & Anti-Bullying Specialist
Mrs. Jennifer Luisi
Nurse
School Hours:
8:30 am - 2:50 pm
185 Cozy Lake Rd.
Oak Ridge, NJ 07438
Phone (973) 697-4777
Fax (973) 697-3569
Follow all the action at Cozy Lake and Milton on Dr. Plotts TWITTER FEED! Use: @Dr.TimothyPlotts
Welcome to Cozy Lake Elementary School!
If you have any questions regarding your child's schoolwork, please contact the appropriate teacher.
Sincerely,
Dr. Timothy Plotts
Principal
SUPPLY LIST: MILTON AND COZY LAKE SCHOOLS 2020-2021 SCHOOL YEAR
Elementary Suggested Supply Lists Milton and Cozy Lake Schools
2020-2021
To assist in getting your child ready for the first day of school, we are
providing a list of "suggested" school supplies for each grade level.
Please note individual teachers may require additional materials.
Kindergarten
Pencils
Erasers
Pencil Pouch or Box
Crayons
Glue Sticks
Folders (2 Pocket)
First Grade
Pencils
Erasers
Markers (Washable)
Pencil Pouch or Box
Crayons
Glue Sticks
Scissors
Folders (2 Pocket)
Marble Composition Books
Second Grade
Pencils
Erasers
1 inch 3 ring binder
Pencil Pouch or Box
Crayons
Glue Sticks
Scissors
Folders (2 Pocket)
Marble Composition Books
Markers (Washable)
Grade 3
Pencils
Erasers
Colored Pencils
Pencil Sharpener
Markers (Washable)
Pencil Pouch or Box
Crayons
Glue Sticks
Folders (2 Pocket)
Marble Composition Books
Book Socks
Grade 4
Pencils
Erasers
Colored Pencils
Pencil Sharpener
Markers (Washable)
Pencil Pouch or Box
Crayons
Glue Sticks
Folders (2 Pocket)
Marble Composition Books
Subject Notebooks (1-3)
Book Socks
Grade 5
Pencils
Erasers
Colored Pencils
Pencil Sharpener
Erasable Pens
Pencil Pouch or Box
Crayons
Glue Sticks
Folders (2 Pocket)
Marble Composition Books
Subject Notebooks (1-5)
Book Socks