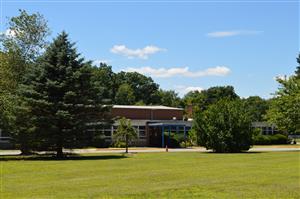 Mr. Karl Mundi
Principal
Ms. Claire Olsen
Secretary

Mrs. Dana Williams
School Counselor & Anti-Bullying Specialist
Mrs. Jennifer Luisi
Nurse
School Hours:
8:30 am - 2:50 pm
185 Cozy Lake Rd.
Oak Ridge, NJ 07438
Phone (973) 697-4777
Fax (973) 697-3569
---
Dear Cozy Lake Parents,
Greetings and welcome to the 2019-2020 school year! I hope you and your family had a fun summer and are starting to turn your thoughts toward preparing for school.
Many students are looking forward to visiting the school to see their new teacher and classroom. Our Open House will be Tuesday, September 3rd from 1:30 – 2:30 p.m. During this time you will be able to visit your child's classroom and meet your new teacher.
Cozy Lake has received a number of improvements over the summer. Our kitchen and all-purpose room have had new flooring installed, the modular classrooms in the rear of the building have undergone an exterior transformation with new brick and stucco, and classroom 112 has completed the transformation to a makerspace room designed to allow students the ability to investigate, design, and create in a flexible, technology-rich, and well-supplied room. These improvements were made possible through the voters' support of the Referendum last March. We are looking forward to learning in our newly renovated spaces!
This year we are implementing new curriculum and resources in Social Studies. The teachers will receive training early in the school year and will be using exciting new resources in the classroom this year. Due to budget limitations, library instruction will be offered on alternate weeks this year. On weeks that the media specialist is not at Cozy Lake/Milton, teachers will supplement instruction during library time.
It is important that your child develops the habit of arriving to school on-time and remaining for the entire school day. The Board of Education has implemented a revised policy for tardy students that prescribes specific actions be taken for students as the number of times they are late to school (arriving 8:30 a.m. or later) increases. This year we will send home a reminder letter after a student is tardy 5 or more times and conduct a parent conference after the 10th tardy. Ultimately, your child will receive consequences starting with the 15th tardy. Let's work together to ensure that no students at Cozy Lake reach that threshold!
Lastly, I encourage you to attend your child's Back-to-School Night on September 17th at 6:00 p.m. Further information will be forthcoming.
I wish you and your family a smooth transition into the back-to-school routine.
Sincerely,
Karl Mundi
Principal