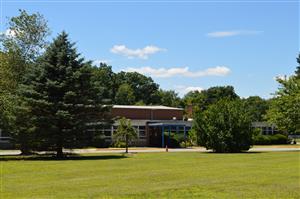 Dr. Timothy Plotts
Principal
Ms. Claire Olsen
Secretary

Mrs. Dana Williams
School Counselor & Anti-Bullying Specialist
Mrs. Jennifer Luisi
Nurse
School Hours:
8:30 am - 2:50 pm
185 Cozy Lake Rd.
Oak Ridge, NJ 07438
Phone (973) 697-4777
Fax (973) 697-3569
Follow all the action at Cozy Lake on Dr. Plotts TWITTER FEED! Use: @Dr.TimothyPlotts
Welcome to Cozy Lake Elementary School! We're glad you're here. Cozy Lake Elementary School is comprised of 3 grade levels. We have a preschool program, a kindergarten, and grade 1. Cozy Lake Elementary School provides all the services necessary to see your child grow and develop during their most formative years. Throughout the school year, parents will be invited to attend various events at the school. We look forward to seeing you there.
Should you have any questions or concerns, please feel free to reach out at 973-697-4777.
If you have any questions regarding your child's schoolwork, please contact the appropriate teacher.
Best regards,
Dr. Timothy Plotts
Principal
CONGRATULATIONS TO ROBERT TIEDEMANN WHO WAS SELECTED AS THE COZY LAKE EDUCATOR OF THE YEAR AND MARY ANZANO WHO WAS SELECTED AS THE COZY LAKE EDUCATION SERVICES PROFESSIONAL OF THE YEAR!!!
IN-DISTRICT SCHOOL COUNSELING SERVICES WITH TRI-COUNTY BEHAVIORAL CARE below:
file:///C:/Users/tplotts/Downloads/Jefferson%20Twnship%20Parent%20Information%20Sheet-%20for%20Website%20%20(1)%20(1).pdf
KINDERGARTEN REGISTRATION
2022 – 2023 SCHOOL YEAR
Your child need not be present during registration. Only those children who will be five years of age before October 1, 2022 will be eligible to enter kindergarten in September 2022 (see District Policy 5112, Entrance Age).
Initially, please visit the district website and complete the preregistration form online. https://www.fridayparentportal.com/jefferson/preregistration/
REGISTRATION REQUIREMENTS ARE:
When coming to school for your registration appointment, please bring ALL of the following documentation:
Proof of Residency

Homeowners: Mortgage statement or current Jefferson Township tax invoice
Renters: rental agreement/lease AND current utility bill

Parent picture Identification (i.e. Driver's license)
Original Birth Certificate (with raised seal). Child must be 5 years of age prior to October 1, 2022.
Physical Exam within last year (within 365 days of start of school)
Immunization Record-Official documentation signed and stamped by doctor:

P.T. Series (4 doses-one after 4th birthday OR 5 doses) NJAC 8.57-4.10)
Polio Series (3 doses-one after 4th birthday OR 4 doses) (NJAC 8.57-4.11)
Measles, Mumps, Rubella (2 doses or 1 dose and lab evidence of titer showing immunity) (NJAC 8.57-4.12)
Hepatitis B Series (3 doses) (NJAC 8.13-4.16)
Varicella (one dose) (NJAC 8.57-4.17)
State Law prohibits the acceptance of any child who does not meet these requirements prior to the first day of entering school in September.
Due to current Covid restrictions, only one registrant will be permitted in the building at a time. As such, please arrive on time for our appointment. You will be asked to sign up for a specific time at the end of the online pre-registration form. Masks must be worn at all times while in the building.
Any questions, please contact:
Cozy Lake School (973) 697-4777
Ellen T. Briggs School (973) 663-0900