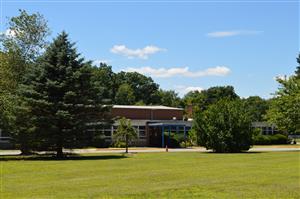 Mr. Karl Mundi
Principal
Ms. Claire Olsen
Secretary

Mrs. Dana Williams
School Counselor & Anti-Bullying Specialist
Mrs. Jennifer Luisi
Nurse
School Hours:
8:30 am - 2:50 pm
185 Cozy Lake Rd.
Oak Ridge, NJ 07438
Phone (973) 697-4777
Fax (973) 697-3569
---
Happy New Year! We wish you and your family much happiness and good health in 2020!
NJ is experiencing a higher number of flu cases than usual. If your child experiences symptoms of the flu including symptoms that come on suddenly, high fever, low energy level, headache, low appetite, muscle aches or chills, be sure to keep him/her home from school and seek further medical attention. Now is also a good time to review proper hygiene habits such as frequent hand washing, covering coughs and sneezes and the proper use of tissues.
Mrs. Luisi, our school nurse, maintains an excellent blog updating many important health issues. Go to cozylakecares.blogspot.com for more information.
The next PTA Meeting is Thursday January 9th at 7:30 p.m. Please check the PTA website for the location of this meeting.
The First and Second Grade Winter Concerts are scheduled for Friday January 17th (2nd Grade) and Friday January 24th (1st Grade). The concerts begin at 1:30 p.m. Doors will open at 1:00 p.m. The snow date for either concert is Friday January 31st.
Schools are closed on Monday January 20th for Martin Luther King, Jr. Day.
Please remember that we continue to go outside throughout the winter for recess whenever feasible. Please send your child prepared for outdoor activities. This includes a winter jacket, hat, and gloves for cold windy days.
Sincerely,
Karl Mundi
Principal