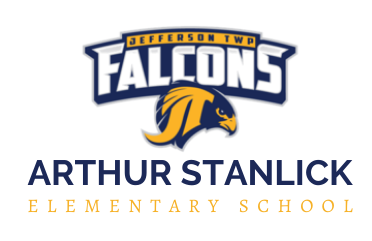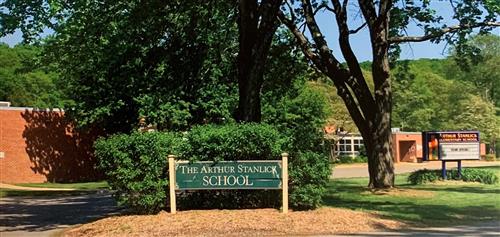 Mr. Daniel Papa
Principal
Mrs. Lisa Kennedy
Principal's Secretary
Mrs. Donna Nimmo
Part-time Secretary
Ms. Lyndsay LaConti
School Counselor/
Anti-Bullying Spec.
Mrs. Maureen Warden
Nurse, X5115
121B East Shawnee Trail
Wharton, NJ 07885
Main: (973) 663-0520
Fax: (973) 663-7854
School Hours: 8:35 am - 3:00 pm
Follow Us on Instagram
@AStanlickSchool
Dear Arthur Stanlick Elementary School Students and Families,
I am excited to introduce myself as the Principal of Arthur Stanlick Elementary School. For the past six years, I have served Jefferson Township School District as the K-12 Curriculum Supervisor of Social Studies, Art, and Technology Education, and prior to that I was a social studies teacher at the middle and high school levels. I am currently a doctoral candidate at Drew University and hope to defend my dissertation in the spring. Additionally, I am a father of two, and my wife is an educator as well. I am humbled to serve the Jefferson Township School District as a principal and lead an exceptional staff to inspire students to achieve success in all of their academic and extracurricular pursuits.
As we begin to plan for the new academic school year, I would like to take this opportunity to share the core values that will guide the Arthur Stanlick school community. As educators we believe in our students and their ability to learn, grow, and thrive inside of our community as they are cared for and inspired by teachers who are committed to their success. To foster and sustain a positive school, we will support the academic, social, and emotional growth of all students, and we will celebrate the remarkable accomplishments of the students and staff within the school community. Our students have the distinct privilege of learning from a deeply passionate and caring staff who will engage through the integration of dynamic and well-researched instructional strategies, meaningful technology, and authentic learning experiences to enhance their comprehension and understanding of the knowledge and skills outlined in the district curricula.
This time of changing leadership provides opportunities to establish new relationships with the Arthur Stanlick Elementary School community. Establishing meaningful and supportive partnerships with every member of the school community is a core value of mine. Over the course of the summer months, please do not hesitate to reach out to me with any questions that you may have. I hope you have a wonderful summer and I am earnestly looking forward to an outstanding 21-22 school year.
Sincerely,
Danny Papa