Mr. Kevin Lipton
Principal
Ms. Yolanda Talmadge
Secretary
Mrs. Phyllis Haines
Secretary
Ms. Lyndsay LaConti
Guidance &
Anti-Bullying Spec.
Ms. Jane Hoffman
Nurse, X5115
School Hours:
8:20 am - 2:50 pm
121B East Shawnee Trail
Wharton, NJ 07885
(973) 663-0520
Fax (973) 663-7854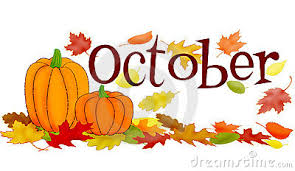 October, 2017
"What day is it?"
"It's today," squeaked Piglet.
"My favorite day," said Pooh.
Winnie the Pooh, A.A. Milne
Throughout the year, we will recognize cultural heritage months. September 15-October 15 has been designated as National Hispanic Heritage Month. There are twenty countries in the western hemisphere that are predominantly Spanish speaking. Ten of our states were originally settled and owned by Spain and/or Mexico (after its independence from Spain). Approximately 16% of the U.S. population has Hispanic cultural roots and 13% of the U.S. population speaks Spanish as a first language. In order to celebrate and learn about the impact that Hispanic culture has had on America, daily announcements will be made in the morning. These announcements will include famous Hispanic Americans from politics, science, and entertainment. A few of these people include Cesar Chavez, Severo Ochoa, Franklin Chang-Diaz, Ritchie Valens, Selena, and Cameron Diaz. Announcements will also include cultural influences as well. These include identifying types of foods, dances, music, and holidays that Hispanic culture has introduced to the United States.
On October 4th, we were privileged to have Booki Vivat come for an assembly. Booki Vivat is an author and illustrator. She talked to students about her inspirations and process for writing and illustrating her books. Her newest book, Frazzled, is currently available and some students pre-purchased the books so that Ms. Vivat could sign them before they were delivered to the students.
Mrs. Platz, our enrichment teacher, has begun a new program of Trash Free Tuesdays. Mrs. Platz and Mrs. Hack went into each grades' lunch on October 3rd to introduce the program. The school will separate our lunch waste into various containers including: trash, recyclables, compost, and liquids. Mrs. Platz and Mrs. Hack discussed ways students can reduce trash by using re-usable containers, washable utensils, and by making more of an effort to recycle. Mrs. Anderson's fifth grade science class will be measuring the weight of the trash container each lunch (Tuesdays only) and charting the impact our program is having. Additionally, the school is looking into the possibility of acquiring a composter.
The week of October 2nd was our annual Week of Respect. We had various activities and theme days going on to reinforce our School Safety Team's theme for the year which is to "Choose Kindness". On October 6th we had a visit from one of the members of the Harlem Wizards basketball team who also spoke about kindness.
The week of October 23rd is Red Ribbon Week. This week, which is designed to promote healthy choices and to be drug free, will have a clothing theme each day. There will also be various assemblies and activities. These include police coming into classrooms to discuss the dangers of not following doctors' and parents directions in regards to medication and drugs, Jack Elsmore presenting to the 3rd grade about tobacco, the Morris County Sheriff's K-9 unit presenting to the 4th and 5th grade, and an environmentally friendly balloon release in which students pledge to make good choices. During this week, the JTPD will also discuss Halloween safety with our students.
On October 16th we will have an assembly for Fire Prevention Month. The fire department will discuss how to help prevent fires, what to do in case of a fire in the home, and will also show the students some of the equipment used to fight fires.
Upcoming Events:
October 12- Literacy and Learning Parents' Night (Stanlick Media Center)
October 13- School Pictures
October 16- Fire Prevention Assembly
October 23- Red Ribbon Week- Police Assemblies
October 24- Jack Elsmore presentation to 3rd grade on tobacco
October 24- Early dismissal (1:20 PM-if parents picking up)
October 25-Halloween Safety Presentation
October 25- Harlem Wizards vs. JTPS Faculty (7:00 PM JTHS)
October 27- Morris county Sheriff's K-9 assembly and balloon release
October 27- Literacy and Learning Patents' Night (Stanlick Media Center)
October 31- Halloween Parade and parties
Kevin Lipton