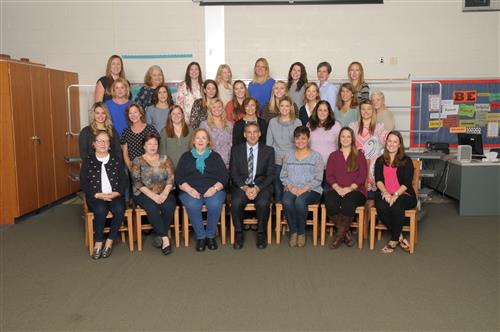 Mr. Kevin Lipton
Principal
Mrs. Yolanda Morano
Principal's Secretary
Mrs. Jennifer Seeley
Secretary
Ms. Lyndsay LaConti
School Counselor/
Anti-Bullying Spec.
Ms. Jane Hoffman
Nurse, X5115
121B East Shawnee Trail
Wharton, NJ 07885
Main: (973) 663-0520
Fax: (973) 663- 7854
School Hours: 8:35 am - 3:00 pm
Stanlick Early Closing (When Whole District Closes Early) 1:20 pm
Stanlick Early Closing (When Only Elementary Close Early) 1:10 pm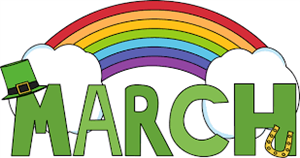 March, 2020
Due to guidelines on limiting sizes of groups
Third Grade Concert is being postponed. New date TBD
​Science Fair is being postponed. New date TBD
Jefferson Township Public School District • Student Guidelines for On-Line Learning


As a student, what are my responsibilities?
| | |
| --- | --- |
| | Check Google Classroom daily for assignments after 8:30 am. Of course, you may check ahead of that, but there's a chance that you'll miss some important information. |
| | If you have a technology issue, please email your teacher. Your teacher will contact technology through the help desk during the hours of 8:30 to 1:30. |
| | In each Announcement, pay attention to due dates, as they may be different than your class's routine. Your teacher will be available for communication from 8:30 to 1:30 to answer questions. Teachers will routinely update their gradebooks. Assignments that are not submitted on time, will be entered as a zero in the gradebook. |
As a student, what can I do to stay organized?
| | |
| --- | --- |
| | Start your Online Learning Day early, but also check throughout the school day for updates. Waiting until late afternoon or evening to start your work adds unnecessary stress. |
| | Divide work-time into manageable, 30-40 minute sessions. It's a lot easier to stay focused! It's also okay to take a short break, but remember to finish your work! |
| | Complete the work for the class that you find the easiest. Check it off your list, and then concentrate on the items that may require more time or effort. |
| | Ask your teachers questions! Use email for the fastest replies. |
"Each person must live their life as a model for others." -Rosa Parks
"When one door of happiness closes, another opens; but often we look so long at the closed door that we do not see the one which has been opened for us." - Helen Keller
It seems like February went by in a flash. Some of our highlights for the month were:
On February 14 we had our Valentine's Day parties. This same day we had an assembly to introduce our Kids Heart Challenge
We celebrated Wellness Week February 24-28 with various activities. Some of the events included a Health Fair for third grade, healthy parfaits from Pomptonian Food Services, and Kids Heart Challenge in PE.
Hoffman has visited all of the classrooms to remind students of proper handwashing techniques. For more on the district's response and plans for Covid-19 (Coronavirus) please see the district website (www.jefftwp.org)
March
On March 5 we held our Infrastructure Test for NJSLA. The Infrastructure Test does not count toward student achievement and is not scored in any fashion. Students log on using computer generated usernames and passwords so their data is not tracked. The Infrastructure gives us important technology information so that we know all of our systems and networks are able to meet the needs for when students take the NJSLA in April and May.
On March 9, Rotary visited our third grade classes and handed out dictionaries to our students.
The fifth grade is working on a project to celbrate the 19th Amendment and women's suffrage for Women's History Month.
I would like to continue to remind parents/guardians of a few items. Please remember….
That children go outside for recess as long as the "Real Feel" temperature is around 32 degrees (or above) and it is not raining. We have noticed a lot of students that do not have appropriate clothing for colder temperatures. Please make sure your child has a coat, gloves, and long pants with them.
To update the school of any change in contact information. This is very important as the cold, winter weather sets in to make sure that you are contacted in case of school closings
Children that are not taking buses in the morning should not be dropped off to school prior to 8:20 and must be dropped off no later than 8:35
To check the Parent Portal regularly. In addition to the "Gradebook", I would ask you to please check the "Food Services" tab. Information on account balances, as well as recent purchases, can be found here.
Upcoming Events:
March 19- Trimester Two Ends
March 23- Mindfulness Assembly (Thank you PTA for arranging)
March 25- Parent Portal Opens for Trimester Two Final Grades
Kevin Lipton