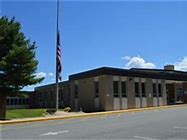 Ms. Margaret Widgren – Principal
Mrs. Kathleen Tobia – Assistant Principal
Mrs. Karen Roccisano - SAC/Anti-Bullying Specialist
Mrs. Liz Conley – Nurse x5720
Josephine Ramirez
Anti-Bullying Coordinator
Jefferson Township Public Schools
(973) 697-3535 ext. 5865
1010 Weldon Road
Oak Ridge, NJ 07438
JoRamirez@jefftwp.org
Each year throughout the State of New Jersey schools recognize one teacher and one educational service professional with the distinction of being a Governor's Educator Award recipient.
Please, join me in congratulating this year's recipients:
Mrs. Alyssa Guagenti, the JTMS Governor's Teacher of the Year and
Mrs. Karen Roccisano, the JTMS Governor's Educational Services Professional of the Year

Congratulations Mrs. Guagenti and Mrs. Roccisano! We would all like to thank you for your unwavering commitment to our JTMS Falcon Family and to the educational profession.




Greetings from Jefferson Township Middle School,

As principal of Jefferson Township Middle School, I take pride in the amazing programs and curriculum that we have to offer at JTMS. Furthermore, I am most proud of the welcoming and positive school environment where our students are able to grow and thrive. This past year, a committed team of stakeholders including representation from the students, staff, parents, Jefferson Township Police Department, and Administration came together to develop our beliefs, vision, and mission. Each word in these statements was carefully crafted in order to clearly communicate our beliefs, vision, and mission and to build a solid foundation upon which to continue building a middle school program that is responsive to the needs of our students.

I am looking forward to an exciting school year and to continuing our partnership with parents and the Jefferson Township community.

Warmest Regards,
Peggy Widgren, Principal