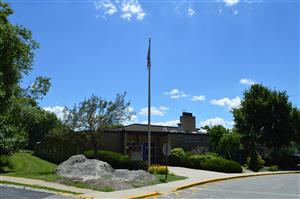 Ms. Randi DeBrito
Principal
Ms. Debbie Kalish
Principal's Secretary

Ms. Lorrie Kern
Secretary

Ms. Lauren Provost
Guidance &
Anti-Bullying Specialist

Ms. Kerri Adams
Nurse, X5613

School Hours:
8:30 am - 2:50 pm
2 Francine Place
Oak Ridge, NJ 07438
(973) 697-2414
Fax (973) 697-2049
---
Welcome Back students and their families!
We are very excited to start the new school year!There have been some great facilities improvements, and new Social Studies materials for students to learn from and enjoy as well.
Please join us on our Back to School Night on Wednesday, September 18. Flyers with the schedule for the evening went home in Friday folders on September 6. Also see the flyer below for our districtwide Open House on September 23 where you can visit all buildings and see the facilities improvements that have been made with Phase 1 of the Referendum.
Sincerely,
Mrs. De Brito