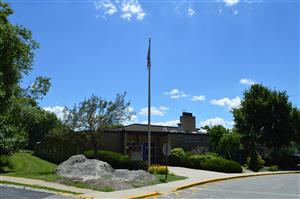 Ms. Randi DeBrito
Principal
Ms. Debbie Kalish
Principal's Secretary

Ms. Lorrie Kern
Secretary

Ms. Lauren Provost
Guidance &
Anti-Bullying Specialist

Ms. Kerri Adams
Nurse, X5613

School Hours:
8:30 am - 2:50 pm
2 Francine Place
Oak Ridge, NJ 07438
(973) 697-2414
Fax (973) 697-2049
---
Dear Parents and Guardians,
We wish our recently graduated 5th graders the best of luck at Jefferson Middle School next year! We will miss all of you and hope that you stop by and let us know how you are doing!
Have a wonderful summer and look for information in mid-August regarding busing and class placements. The suggested supply list can be found in the Quick Links section to the left of this page.
Sincerely,
Mrs. De Brito