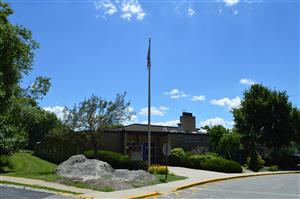 Ms. Randi DeBrito
Principal
Ms. Linda Curcio
Principal's Secretary

Ms. Debra Kalish
Secretary

Ms. Lauren Provost
Guidance &
Anti-Bullying Specialist

Ms. Kerri Adams
Nurse, X5613

School Hours:
8:30 am - 2:50 pm
2 Francine Place
Oak Ridge, NJ 07438
(973) 697-2414
Fax (973) 697-2049
---
Dear Parents and Guardians,
Although the calendar says it's fall, it certainly hasn't been feeling like it these days! However, the students and staff are getting into the fall feel with different actvities and events occurring during the month of October.
We are doing the Halloween Parade again this year. The parade will begin at 1:00 and the students and staff will parade around the upper parking lot in the front of the school. Please try to carpool if at all possible, since there will be minimal parking available on school grounds.
This month we are beginning our White Rock CARES program. A student of the month will be selected from each class who best exhibited the characteristics of courtesty, achievement, responsibility, effort and support over the course of the month. Student winners will be treated to lunch with the principal!
Here are a few of the highlights of some activities over the past month:
Third Grade is getting settled into a routine with Readers' and Writers' Workshop
Third grade students are learning about weather, reading weather maps and making weather predictions in science
5th grade Music classes are completing a unit on Francis Scott Key and the Star Spangled Banner. Many important discussions have arisen from the recent events in the news.
TREPS will be starting this month with 75 fifth graders participating!
5th grade students are learning about the structure and properties of matter in Science
The fourth grade is beginning their Haunted House writing and project.
90 4th Grade Band students played their instruments for the first time in September and continue to learn how to play and make music
66 5th Grade Band students are continuing or are learning a new instrument this year
Have a wonderful month!
Mrs. De Brito