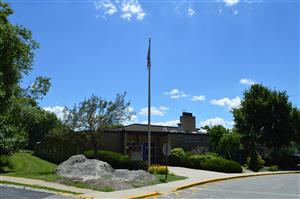 Ms. Randi DeBrito
Principal
Ms. Debbie Kalish
Principal's Secretary

Ms. Lorrie Kern
Secretary

Ms. Lauren Provost
Guidance &
Anti-Bullying Specialist

Ms. Kerri Adams
Nurse, X5613

School Hours:
8:30 am - 2:50 pm
2 Francine Place
Oak Ridge, NJ 07438
(973) 697-2414
Fax (973) 697-2049
---
Dear Parents and Guardians,
Welcome Back!
The staff at White Rock School is very happy to have your children back with us in school, learning and growing! The classrooms are sparkling, the teachers have decorated and prepared their rooms to be inviting and engaging and everyone is ready to start the year off with wonderful learning activities!
We look forward to seeing you at our Back to School NIght on Thursday, September 20. From 6-7 PM our specialists, special education teachers and child study team members will be available to meet with you in the Media Center. Each grade level will have a designated time for a parent meeting in the all-purpose room and time to go to your child's classroom. Please see the letter being sent home for specific time details for your student's grade level.
I look forward to working with you this year and appreciate all the support you provide the staff at White Rock!
Sincerely,
Mrs. De Brito