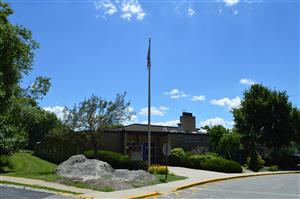 Dr. Michael Valenti
Principal
Mrs. Debbie Kalish
Principal's Secretary
Mrs. Lorrie Kern Part-time Secretary

Miss Theresa Eskow & Mrs. Dana Williams
Guidance &
Anti-Bullying Specialist

Mrs. Amanda Goldberg
Nurse, X5613
School Hours:
8:30 am - 2:50 pm
2 Francine Place
Oak Ridge, NJ 07438
(973) 697-2414
Fax (973) 697-2049
---
All of our kids made pictures inspired by the song "All kinds of kinds" by Miranda Lambert.
Thanks to Miss Eskow for putting the project together!
---
Special thanks to Mr. Tiedemann, Ms. Kirscher, and Mr. Rothstein for putting the presentation together and doing such a great job!
---
Congratulations to Patrick (and Mrs. Kallas)
for Passing the Seeing Eye Exam!