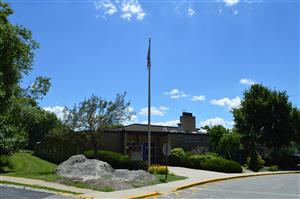 Ms. Randi DeBrito
Principal
Ms. Debbie Kalish
Principal's Secretary

Ms. Lorrie Kern
Secretary

Ms. Lauren Provost
Guidance &
Anti-Bullying Specialist

Ms. Kerri Adams
Nurse, X5613

School Hours:
8:30 am - 2:50 pm
2 Francine Place
Oak Ridge, NJ 07438
(973) 697-2414
Fax (973) 697-2049
---
Dear Parent/Guardian,
The

Great Kindness Challenge

is one week dedicated to creating a culture of kindness and compassion on campuses worldwide.
Our school is proudly participating in this proactive and positive kindness initiative.
All students will be receiving the Great Kindness Challenge checklist at school. Please encourage your child to complete as many acts of kindness as possible at school and at home. In addition, to the checklist, we will be participating in Kindness Spirit Days. Please see below for the schedule:
Monday, January 28, 2019:
"Dreaming of a Kinder World" Wear your favorite pajamas
Tuesday, January 29, 2019:
"Shine Bright with Kindness" Wear bright colors
Wednesday, January 30, 2019:
"Crazy for Kindness" Crazy hair/sock day
Thursday, January 31, 2019:
"Team Kindness Day" Wear your favorite sports team attire
Friday, February 1, 2019:
National Wear Red Day
-----------------------------------------------------------------------------------------------------------------------------------------------
Dear Parents and Guardians,
Happy New Year! I hope your holidays and winter break were wonderful!
I am so proud of our students and staff and their generosity and caring. For our annual food drive in December, we collected 835 non-perishable food items to donate to the local food pantry. On the last day of school before the holidays, we did a movie and pajama day and requested a suggested donation of $2 per student, with the money raised to go towards Operation Safe Home. White Rock School raised $786 that day to be donated to this worthy cause!
Our 4th and 5th grade bands and choruses performed fantastically at their holiday concerts this year. Students and staff enjoyed participating in the annual Just Dance competition organized by our physical education teacher, Mr. Reid. We had great holiday celebrations in our classrooms with our PTA-sponsored holiday parties. Thanks to all the parent volunteers who helped out by donating food or running the parties in our classrooms.
Looking ahead, here are some upcoming events and activities over the next month:
January 8 - 1:20 dismissal for Professional Development
January 18 - 3rd Grade Ellis Island simulation
January 21 - School closed for Martin Luther King Jr. Day
January 31 - Respect Assembly
February 4 - Mid-point of 2nd trimester
February 8 - Dr. Harte dental program for 3rd grade
February 12 - 1:20 dismissal for Professional Development
February 15-18 School Closed for Presidents' Weekend
Have a great month!
Mrs. De Brito, Principal