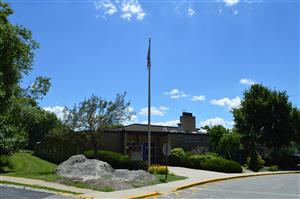 Ms. Randi DeBrito
Principal
Ms. Debbie Kalish
Principal's Secretary

Ms. Lorrie Kern
Secretary

Ms. Lauren Provost
Guidance &
Anti-Bullying Specialist

Ms. Kerri Adams
Nurse, X5613

School Hours:
8:30 am - 2:50 pm
2 Francine Place
Oak Ridge, NJ 07438
(973) 697-2414
Fax (973) 697-2049
---
Read Across America Week
February 25 - March 1
Monday , February 25 "Read Me Day"
Wear a college shirt or jersey, or a shirt from a place you want to visit.
Tuesday, February 26 - "Hats off to Dr. Seuss"
Wear a crazy hat
Wednesday, February 27 - Wacky Wednesday
Wear wacky, mismatched clothes
Thursday, February 28 - "Crazy Hair Day"
Wear your craziest hair-do
Friday, March 1 - Dr. Seuss' Birthday Celebration!!!!
Wear pajamas
---------------------------------------------------------------------------------------------------------------------------------------------------
Dear Parents and Guardians,
The groundhog did not see his shadow, so we are supposed to have an early Spring! Let's hope so! All this minimal snow and lots of ice is making the winter seem to drag on forever!
Here are some of the great things that have been going on at White Rock over the last month:
White Rock 3rd graders traveled back in time as they packed up their belongings and made the long trip by ship to Ellis Island on January 23. Students assumed an immigrant identity and went through all of the inspections (medical, legal, literacy and citizenship) at Ellis Island. After passing the inspections, they were able to exchange currency, buy train tickets and purchase a snack. What a great way to culminate the Social Studies immigration unit!


A 4th grade team of young investors took first place for the region in the Stock Market Game! They also place 47th out of almost 600 teams in the combined region!


In library classes, 5th graders began a unit on digital storytelling. Their first task is to create animations using Google Slides.
We have recently completed our collection of items to be donated for the 100th day of school. Thank you to everyone that sent in toothpaste, shampoo and conditioner. These items are donated directly to families who need them!
Our Science Fair is coming up next month. In the Announcements section to the left are links to Science Fair information and websites that students can use to get ideas. The Science Fair is a great opporutnity for our students to pick something they are interested in and learn about it. Please encourage your child to participate!
Below is a list of upcoming events and activities:
February 25-27: 5th grade Mock Trials
February 25-27: PTA Book Fair
February 28: NJ Jersey Devils Healthy Hath Trick Assembly
March 6: 3rd Grade STEP Learning Carnival
March 7: NJSLA Infrastructure Test
March 11: Early Dismissal at 1:20 PM
Mrach 18: 4th Grade Battle of the Books, 9:00 AM
March 19: 5th Grade Science Fair, 6:00 PM
March 20: 4th Grade Science Fair, 6:00 PM
March 20: End of the 2nd Trimester
March 21: 3rd Grade Science Fair, 6:00 PM
March 26: 3rd Grade Show, 9:00 AM and 1:30 PM
April 4: Solo & Ensemble Concert 6:00 PM
Have a great month!
Mrs. De Brito, Principal