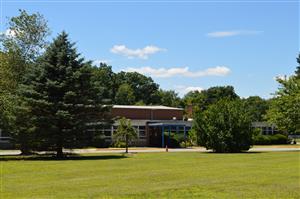 Dr. Timothy Plotts
Principal
Ms. Claire Olsen
Secretary

Mrs. Dana Williams
School Counselor & Anti-Bullying Specialist
Mrs. Jennifer Luisi
Nurse
School Hours:
8:30 am - 2:50 pm
185 Cozy Lake Rd.
Oak Ridge, NJ 07438
Phone (973) 697-4777
Fax (973) 697-3569
Follow all the action at Cozy Lake on Dr. Plotts TWITTER FEED! Use: @Dr.TimothyPlotts
Welcome to Cozy Lake Elementary School! Our school has undergone some changes and now serves as a preschool disabled, grade K, and grade 1 school. Grade 2 will now be housed in White Rock School.
If you have any questions regarding your child's schoolwork, please contact the appropriate teacher.
Sincerely,
Dr. Timothy Plotts
Principal
SUPPLY LIST: COZY LAKE SCHOOLS 2021-2022 SCHOOL YEAR
Elementary Suggested Supply Lists Cozy Lake School
2021-2022
To assist in getting your child ready for the first day of school, we are
providing a list of "suggested" school supplies for each grade level.
Please note individual teachers may require additional materials.
Preschool Supplies
The teacher will send home classroom needs per class.
Kindergarten
Pencils
Erasers
Pencil Pouch or Box
Crayons
Glue Sticks
Folders (2 Pocket)
First Grade
Pencils
Erasers
Markers (Washable)
Pencil Pouch or Box
Crayons
Glue Sticks
Scissors
Folders (2 Pocket)
Marble Composition Books
Kindergarten Supplies:
The following is the List of School Supplies The New Cozy Lake K team 2021 is requesting.
Avery 1" Heavy Duty Clear Cover 3 Ring Binder
1 "5 Star" paper water resistant laminated folder - 3 hole punch
Crayola crayons (24 pack)
Ticonderoga pencils #2
2 pocket "5 Star" paper water resistant laminated folder with clasps (2)
one marble notebook
one clipboard
Plastic pencil box
Elmer's glue sticks (8)
Scissors (blunt tip)
Tissue box (2)
Headphones (over ear NOT earbuds)
Highlighters (2)
Expo unscented dry erase markers BLACK (2 pack)
Half a yoga mat- for learning and play activities.