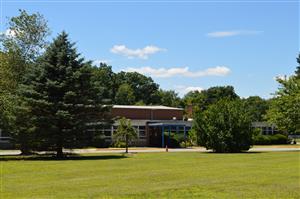 Mr. Karl Mundi
Principal
Ms. Claire Olsen
Secretary

Mrs. Dana Williams
SAC & Anti-Bullying Specialist
Ms. Tracy Gorny
Nurse, X 5535
School Hours:
8:30 am - 2:50 pm

205 Cozy Lake Rd.
Oak Ridge, NJ 07438
(973) 697-4777
Fax (973) 697-3569
---
Dear Cozy Lake Parents,
Thank you for attending Back-to-School Night. We had excellent attendance and the teachers were very impressed with your enthusiasm!
October is traditionally a very busy month. October 2 - 6 is the Week of Respect. Students will be involved in activities related to understanding and respect. There will be an assembly featuring Omega Man on October 5th. Send your child to school dressed as a superhero!
The First Grade Butterfly Parade will be Friday October 6th at 1:30 p.m.
Picture Day is October 10th
We are fortunate to have two safety programs in October as well. Students will participate in a Bus Safety program on October 4th and a Fire Safety program on October 20th. We appreciate our district transportation team, local firefighters and Fire Marshal Vinnie Corsaro for their efforts to bring us such important programs.
Red Ribbon Week is the week of October 23rd. Our township police officers will be visiting classrooms and PTA members will be here with a banner to sign and other activities to reinforce a healthy drug-free lifestyle.
Please remember that schools are closed on October 9th for Columbus Day. Also our next Early Dismissal for staff development will be Tuesday October 24th.
Last but not least, have a Happy Halloween! Information will be coming home from your child's teacher regarding the Halloween Parade and PTA party.
Sincerely,
Karl Mundi, Principal