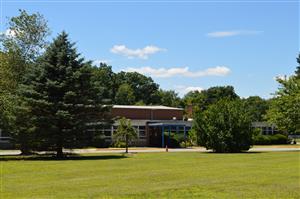 Mr. Karl Mundi
Principal
Ms. Claire Olsen
Secretary

Mrs. Dana Williams
SAC & Anti-Bullying Specialist
Ms. Tracy Gorny
Nurse, X 5535
School Hours:
8:30 am - 2:50 pm

205 Cozy Lake Rd.
Oak Ridge, NJ 07438
(973) 697-4777
Fax (973) 697-3569
---
We will recognize Wellness Week during the week of June 5. Students will have opportunities to try special healthy treats during lunch and will participate in special activities during the week. We thank Food Services Director Meagan Pollard, our school nurse Ms. Gorny, physical education teacher Mrs. Arias, and the parents and students who participated on the Cozy Lake School Wellness Committee.
June 15 is the date for the Patriotic Folk Song program. The 1st Grade program is at 10 a.m. and the 2nd Grade program is at 1:30.
We will end the year with a 1st Grade Picnic on June 16th and a 2nd Grade Picnic on June 20.
June 21st is the last day of school, which will be an early dismissal.
We hope everyone has a safe and healthy summer! Summer reading and math assignments will be posted on the district webpage starting June 12.