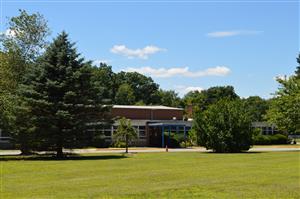 Mr. Karl Mundi
Principal
Ms. Claire Olsen
Secretary

Mrs. Dana Williams
School Counselor & Anti-Bullying Specialist
Mrs. Jennifer Luisi
Nurse
School Hours:
8:30 am - 2:50 pm
185 Cozy Lake Rd.
Oak Ridge, NJ 07438
Phone (973) 697-4777
Fax (973) 697-3569
The next PTA Meeting is Thursday March 12th at 7:30 p.m. at Cozy Lake School
On March 10th there will be a district-wide early dismissal (1:20 p.m. for Cozy Lake) for the 3rd of four Professional Development sessions for staff. The last one is scheduled for May 5th.
Thank you to all of the staff and community members who came to Cozy Lake School to help us celebrate Read Across America Week. We had a great time!!
Please remember that we continue to go outside throughout the winter for recess whenever feasible. Please send your child prepared for outdoor activities. This includes a winter jacket, hat, and gloves for cold windy days.
Sincerely,
Karl Mundi
Principal