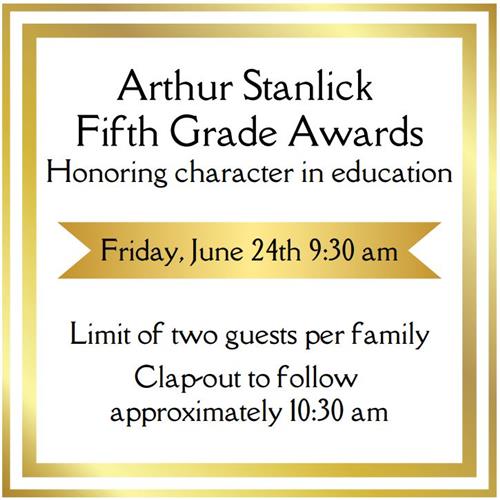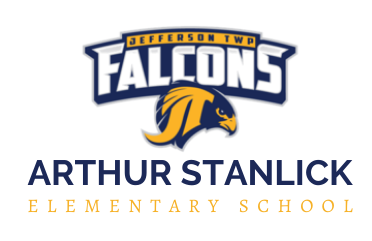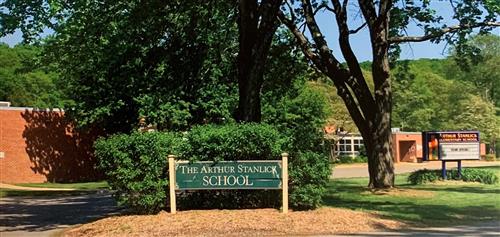 Please visit our Back to School Night Google Site
Dear Arthur Stanlick Elementary School Parents & Guardians,
I want to welcome you to the 2021-2022 school year! It is my sincere hope that you have been enjoying a summer filled with fun, relaxation, and rejuvenation with your families and friends. I am excited to serve the Jefferson Township School District as a principal and lead an exceptional staff to inspire students to achieve success in all of their academic and extracurricular pursuits.
As we begin to plan for the new academic school year, I would like to take this opportunity to share the core values that will guide the Arthur Stanlick school community. As educators we believe in our students and their ability to learn, grow, and thrive inside of our community as they are cared for and inspired by teachers who are committed to their success. To foster and sustain a positive school, we will support the academic, social, and emotional growth of all students, and we will celebrate the remarkable accomplishments of the students and staff within the school community. We will accomplish this through the implementation of PurposeFull People; a dynamic and engaging K-5 character education program at the start of the school year.
Our students have the distinct privilege of learning from a deeply passionate and caring staff who will engage through the integration of dynamic and well-researched instructional strategies, meaningful technology, and authentic learning experiences to enhance their comprehension and understanding of the knowledge and skills outlined in the district curricula.
I am excited to welcome our second grade teachers and students to the Arthur Stanlick Elementary School community. Additionally, I would like to welcome the following staff members to the Arthur Stanlick family:
Mrs. Bryna Hubert, 2nd Grade

Ms. Gabrielle Meade, 2nd Grade

Mrs. Katherine Uvino, 2nd Grade

Mrs. Ann Weaver, 2nd Grade

Ms. Emily Kaschak, 3rd Grade

Ms. Emily Incledon, 5th Grade

Ms. Kylie Nugent, 5th Grade

Mrs. Rebecca Keyser, BSI

Mrs. Dana Millar, BSI

Mr. Jerry Venturino, BSI

Ms. Danielle Bikofsky, Speech

Ms. Kristen Sibblies, School Psychologist

Mrs. Liz West, 2nd Grade Counselor

Mrs. Donna Nimmo, Secretary

As the start of the school year quickly approaches, I want to draw your attention to a few important dates. The JCPTA is sponsoring a scavenger hunt on Friday, September 3rd for our incoming 2nd grade students from 9AM-10AM and our 3rd grade students from 10AM-11AM. Fourth grade students who learned virtually throughout last school year are welcome to participate between 9AM-11AM. We are eagerly anticipating the first day of school as students return to five days a week of full-time instruction on Wednesday, September 8th. Additionally, the school supply list is displayed on the Arthur Stanlick website under the 21-22 School Year Information section. Please note that arrival time is 8:20AM-8:35AM, parent pick up will be from 2:45PM-2:55PM, and bus dismissal is scheduled for 2:55PM. Finally, Back to School Night is scheduled for Wednesday, September 29th.
Furthermore, as we prepare for the start of school I want to recognize the incredible accomplishments of our custodial, maintenance, buildings & grounds, and technology team as well as our secretarial staff for all of their hard work and dedication to the necessary preparations for the opening of school in September.
A letter will follow next week outlining the health & safety protocols and building routines and procedures for the 2021-2022 school year. Over the next few weeks, please do not hesitate to reach out to me with any questions that you may have. I hope you have a wonderful final few weeks of summer and I am earnestly looking forward to an outstanding 21-22 school year.
Sincerely,
Danny Papa
Principal - Arthur Stanlick Elementary School
@AStanlickSchool
Dr. Daniel Papa
Principal
Mrs. Lisa Kennedy
Principal's Secretary
Mrs. Donna Nimmo
Part-time Secretary
Miss Gina Santini
School Counselor/
Anti-Bullying Spec.
Mrs. Liz West
2nd Grade School Counselor, X5320
Ms. Maureen Warden
Nurse, X5115
121B East Shawnee Trail Wharton, NJ 07885
Main: (973) 663-0520
Fax: (973) 663-7854
School Hours: 8:35 am - 3:00 pm
Follow Us on Instagram