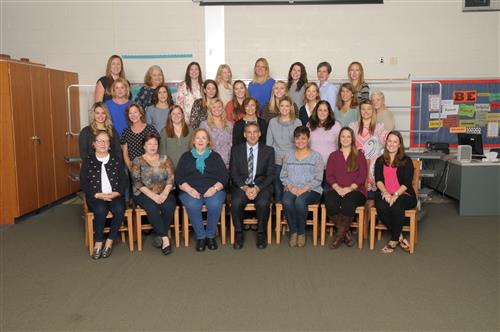 Mr. Kevin Lipton
Principal
Mrs. Yolanda Morano
Principal's Secretary
Mrs. Jennifer Seeley
Secretary
Ms. Lyndsay LaConti
School Counselor/
Anti-Bullying Spec.
Ms. Jane Hoffman
Nurse, X5115
121B East Shawnee Trail
Wharton, NJ 07885
Main: (973) 663-0520
Fax: (973) 663- 7854
School Hours: 8:35 am - 3:00 pm
Stanlick Early Closing (When Whole District Closes Early) 1:20 pm
Stanlick Early Closing (When Only Elementary Close Early) 1:10 pm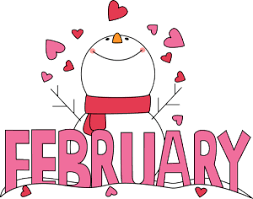 February, 2020
Stanlick Celebrates
African-American History Month,
American Heart Month, and Wellness Week
"Darkness cannot drive out darkness; only light can do that. Hate cannot drive out hate; only love can do that." ~Martin Luther King, Jr.
I'm for truth, no matter who tells it. I'm for justice, no matter who it's for or against.
-Malcolm X
As noted above February is both American Heart Month and African American History Moth. For American Heart Month, students will be attending an assembly regarding Jump Rope for Heart. The district's recognition of Wellness Week also coincides with American Heart Month. During Wellness Week (24th-28th) students may participate in different programs that encourage healthy living. These include eating healthy, exercising, and taking part in competitions (to name a few). For more information on American Heart Month please see: https://www.cdc.gov/dhdsp/american_heart_month.htm)
As we have done in the past, daily announcements will be made regarding African History Month. Each announcement will contain a quote from a famous African American leader in our history and an important historic event. For examples of the quotes and historic events, please see the "School News" section of the Stanlick website. For more information on African American History month please see: https://africanamericanhistorymonth.gov/, https://africanamericanhistorymonth.gov/about/, and/or www.history.com/topics/black-history/black-history-month
Chess Club and Yoga Club have started meeting during recess time (for those students that are interested).
Fifth grade Project Challenge classes are folding their Big Bad Wolf Trials. During these lessons and trials, the fifth graders led by Mrs. Platz learn about the legal process, including what happens at criminal trials. Students assumed the roles of prosecuting and defense attorneys, witnesses, bailiffs, and jury. Mrs. Platz arranged for adults with practical courtroom experiences (judges, attorneys, police, etc.) to serve in the role of judges.
The Chess Club hosted a tournament. Stanlick students did an exceptional job. Through this, our students learned more about chess and sportsmanship; they were able to meet students from other schools; and impressively, eight of our students took first place at their tables.
I would like to continue to remind parents/guardians of a few items. Please remember….
That children go outside for recess as long as the "Real Feel" temperature is around 32 degrees (or above) and it is not raining. We have noticed a lot of students that do not have appropriate clothing for colder temperatures. Please make sure your child has a coat, gloves, and long pants with them.
To update the school of any change in contact information. This is very important as the cold, winter weather sets in to make sure that you are contacted in case of school closings
Children that are not taking buses in the morning should not be dropped off to school prior to 8:20 and must be dropped off no later than 8:35
To check the Parent Portal regularly. In addition to the "Gradebook", I would ask you to please check the "Food Services" tab. Information on account balances, as well as recent purchases, can be found here.
Upcoming Events:
February 5- PTA Meeting
February 6- Chess Tournament
February 10-14- Fifth Grade Wolf Trials
February 14- Valentine's Day Parties (1:45PM)
February 17- No School- Presidents' Day
February 24-28- Wellness Week
February 25- Health Fair (Grade 3)
Kevin Lipton
Principal