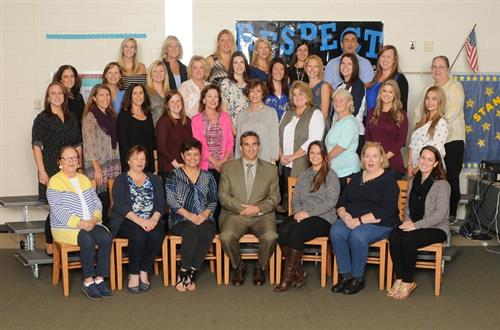 Mr. Kevin Lipton
Principal
Ms. Yolanda Talmadge
Secretary
Mrs. Phyllis Haines
Secretary
Ms. Lyndsay LaConti
Guidance &
Anti-Bullying Spec.
Ms. Jane Hoffman
Nurse, X5115
121B East Shawnee Trail
Wharton, NJ 07885
Main: (973) 663-0520
Fax: (973) 663- 7854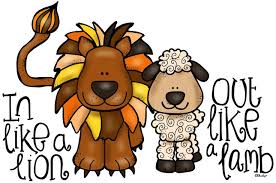 March, 2018
"I like nonsense; it wakes up the brain cells." Dr. Seuss
February was fun and warm. We had many days with above freezing temperatures (some around the 70s) and were able to get outside for recess many days. We celebrated Valentine's Day. We took part in Jump Rope for Heart, and had two PTA challenges for healthy eating and exercising. Mrs. Platz's and Mrs. Thomas' Breakfast Book Clubs continued to meet and students continued to have impressive conversations about the books that they read. We also had our annual Science Fair where the students researched and presented various scientific experiments, theories, and facts. Lastly, we were able to conduct a successful infrastructure test for the spring administration of PARCC.
Welcome to March! It seems that Mother Nature has begun the month by making us pay for the nice February weather.
March is Women's History Month, Music in Our School's Month, and World Language Month. The first week of the month also contains Dr. Seuss' birthday and is Read Across America Week in his honor. We began the month with students reading tributes to world language and music each day during the morning announcements. Mrs. Hack ran a fun, thematic week to celebrate Dr. Seuss and Read Across America. We will continue for the rest of the month to recognize contributions that American women have made to our history and country. This will also be done during morning announcements.
Upcoming events:
March 12- BOE Meeting
March 14- PTA Meeting
March 16- Spring Pictures
March 16- End of Trimester Two
March 17- PTA Tricky Tray
March 20- Early Closing- PD Day
March 23- Fifth Grade- Introduction to D.A.R.E./Distracted Driving
March 23- Parent Portal Open for Elementary Report Cards
March 27-29- Early Closing for Parent Teacher Conferences.
March 30- No School- Good Friday- Begin Spring Break
I would like to continue to remind parents/guardians of a few items. Please remember….
That children go outside for recess as long as temperature is 32 degrees (or above) and it is not raining. We have noticed a lot of students that do not have appropriate clothing for colder temperatures. Please make sure your child has a coat, gloves, and long pants with them.
To update the school of any change in contact information. This is very important as the cold, winter weather sets in to make sure that you are contacted in case of school closings
Children that are not taking buses in the morning should not be dropped off to school prior to 8:20 and must be dropped off no later than 8:35
To check the Parent Portal regularly. In addition to the "Gradebook", I would ask you to please check the "Food Services" tab. Information on account balances, as well as recent purchases, can be found here.
Think Spring- it's almost here.
Kevin Lipton
Principal