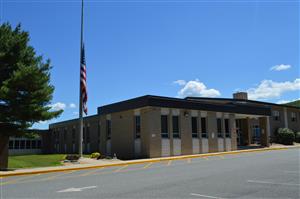 Dr. Kelly Cooke
Principal
Mrs. Kathy Tobia
Asst. Principal
Mr. Robert Hayzler
Asst. Principal
Ms. Joanne Martino
SAC & Anti-Bullying Specialist
Mrs. Liz Conley
Nurse, X5720
School Hours: 7:35 am - 2:15 pm



1000 Weldon Rd.
Oak Ridge, NJ 07438
(973) 697-1980
Fax (973) 697-1348
Happy New Year JTMS community!
We hope your holiday celebrations brought family and friends together to share in the warmth of the season. December was an exceptionally busy month for Jefferson Middle School students as they engaged in numerous learning experiences within all disciplines and especially in our World Language and elective courses. Students narrated a family album project in World Language, built drones in Robotics, crafted "ugly face mugs" in Art, created blueprints in STEM, synthesized research in 21st Century, explored newsrooms and publications in Speak Up and Write All About It, and prepared holiday treats in Family & Consumer Science as well as created interactive greeting cards in our Computer Science Discoveries class. What a month for us here at JTMS!
JTMS students, along with the other Jefferson Township schools, will participate in a week-long event, the Great Kindness Challenge, which kickoffs on January 28th. Sponsored by the following committees/clubs, School Climate Team, PBSIS, Project Stay Gold, Student Council, Red Cross, and Kindness Club as well as JTPTA, students will participate in theme days, poster contest, kind Sticky Notes project, and food drive.
Thank you for visiting and please be sure to check out our webpage, on the left, for upcoming events, announcements, and activities for JTMS students. Again, happy New Year to all!
Sincerely,
Dr. Cooke
Principal