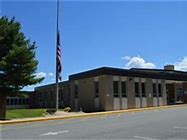 Ms. Margaret Widgren – Principal
Mrs. Kathleen Tobia – Assistant Principal
Ms. Karen Lane - SAC/Anti-Bullying Specialist
Mrs. Liz Conley – Nurse x5720
Dear Middle School Falcon Family,
I want to extend a heartfelt welcome to the 2021-2022 school year! As you know the District is committed to opening our doors FULL DAY - EVERY CHILD - EVERY DAY. I am looking forward to working with all of you to promote and maintain a healthy school environment by following the Jefferson Township Schools Return to School Plan that is posted on the District homepage.
As a middle school, we are committed to creating strong relationships with our students and their families and to building a school community that honors, respects, and values the developmental and academic journey of our young adolescents.
I strongly encourage parents and guardians to be involved in our school community through membership in the Jefferson Township Education Foundation. Through this organization, parents can be involved in sponsoring middle school programs and activities, as well as fund raising events.
I wish you all the best during the last few days of summer and I can't wait to see all of our students on the first day of school!


Warmest Regards,


Peggy Widgren, Principal