Million Penny Challenge-Municipal Building vs JTBOE-Mrs. Howe Crowned the Winner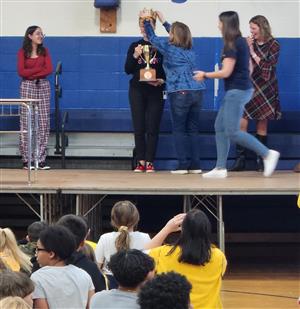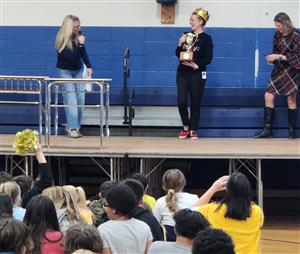 Mr. Schreck vs Mr. Cuddy.....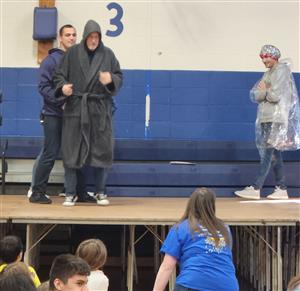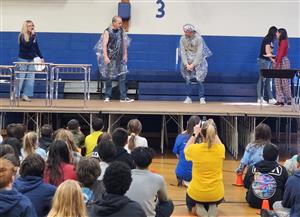 And the winner to be pied in the face is.....Mr. Schreck!!! Mr. Cuddy was a close 2nd and was a good sport!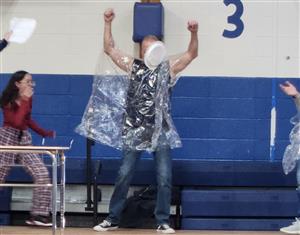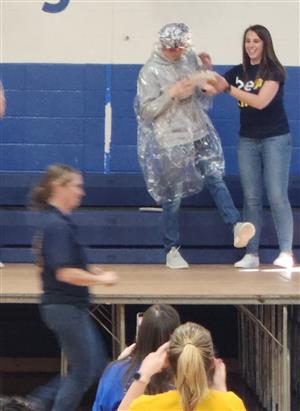 Pictures from the Million Penny Challenge Pep Rally!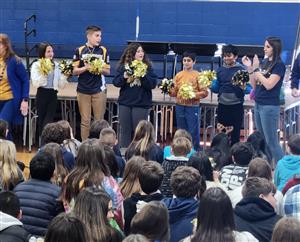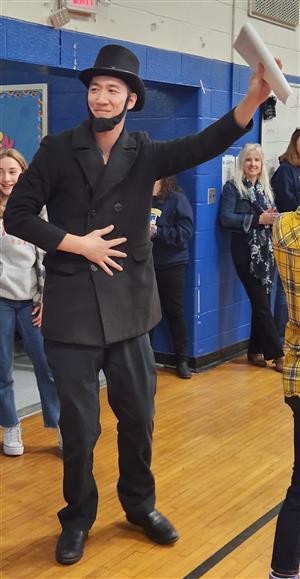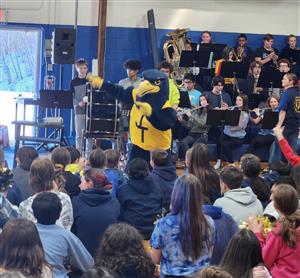 ---
7 Blue Pancake Breakfast and Holiday Activities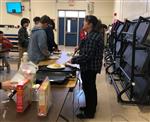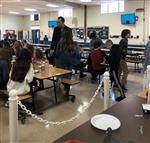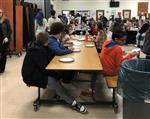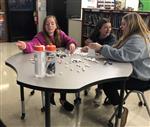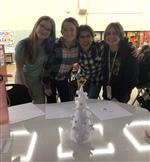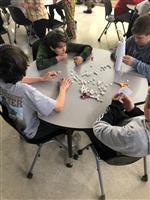 ---
Jefferson Township Rotary Club's Annual Holiday Celebration with JTMS Band/Chorus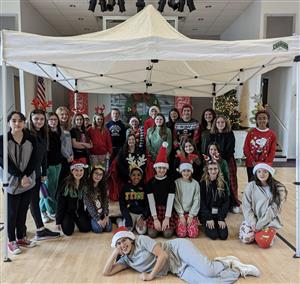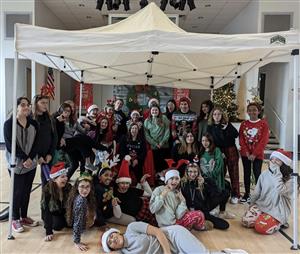 ---
CONGRATULATIONS!
London "Chriss" Castle, an 8th grader at JTMS, released her debut novel titled:
HARBINGER Dawn!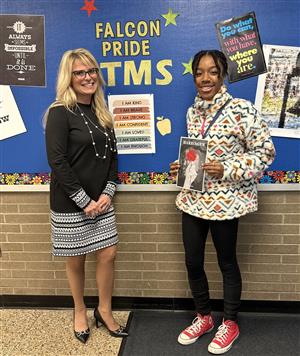 ---
Welcome Sylvester the Stone to the Falcon Family
The students in the ASD class at JTMS recently adopted a class pet rock as a culminating activity for a thematic unit on pets. The students as well as staff voted for the rock to be named Sylvester the Stone aka Sly Stone. Sly Stone is a perfect addition to the Falcon Family and has begun to teach the ASD students at JTMS valuable life skills about responsibility. The students care for Sly by changing his water bottle, feeding him his favorite food-beads and taking him in and out of his cage for daily exercise. The best part is, the students are tracking his "VIP Lifestyle" on a class Bulletin Board affixed with pictures as Sly Stone ventures home weekly with different students and staff members. If you are at JTMS, please stop by room C-5 and give Sly Stone a warm welcome.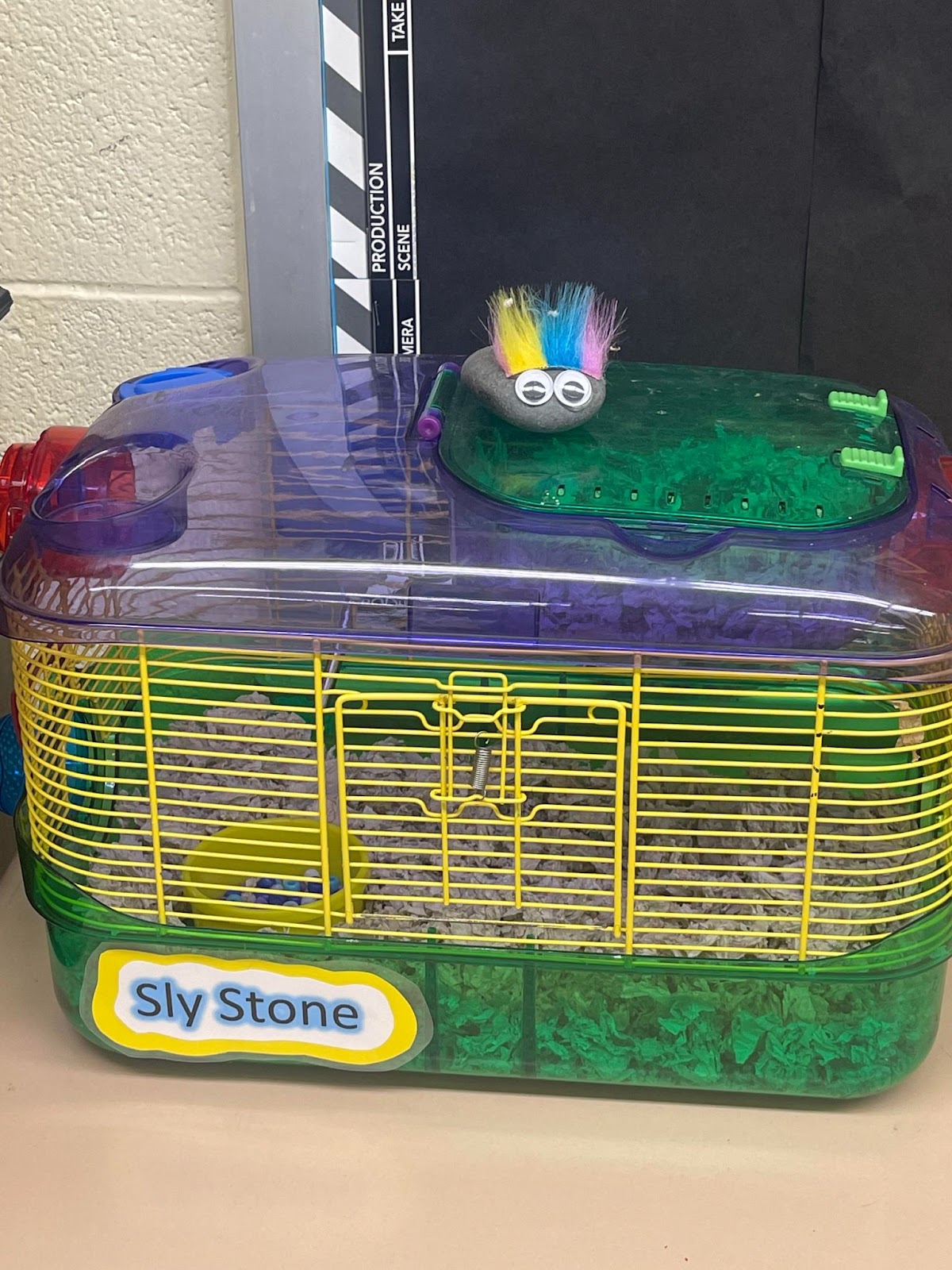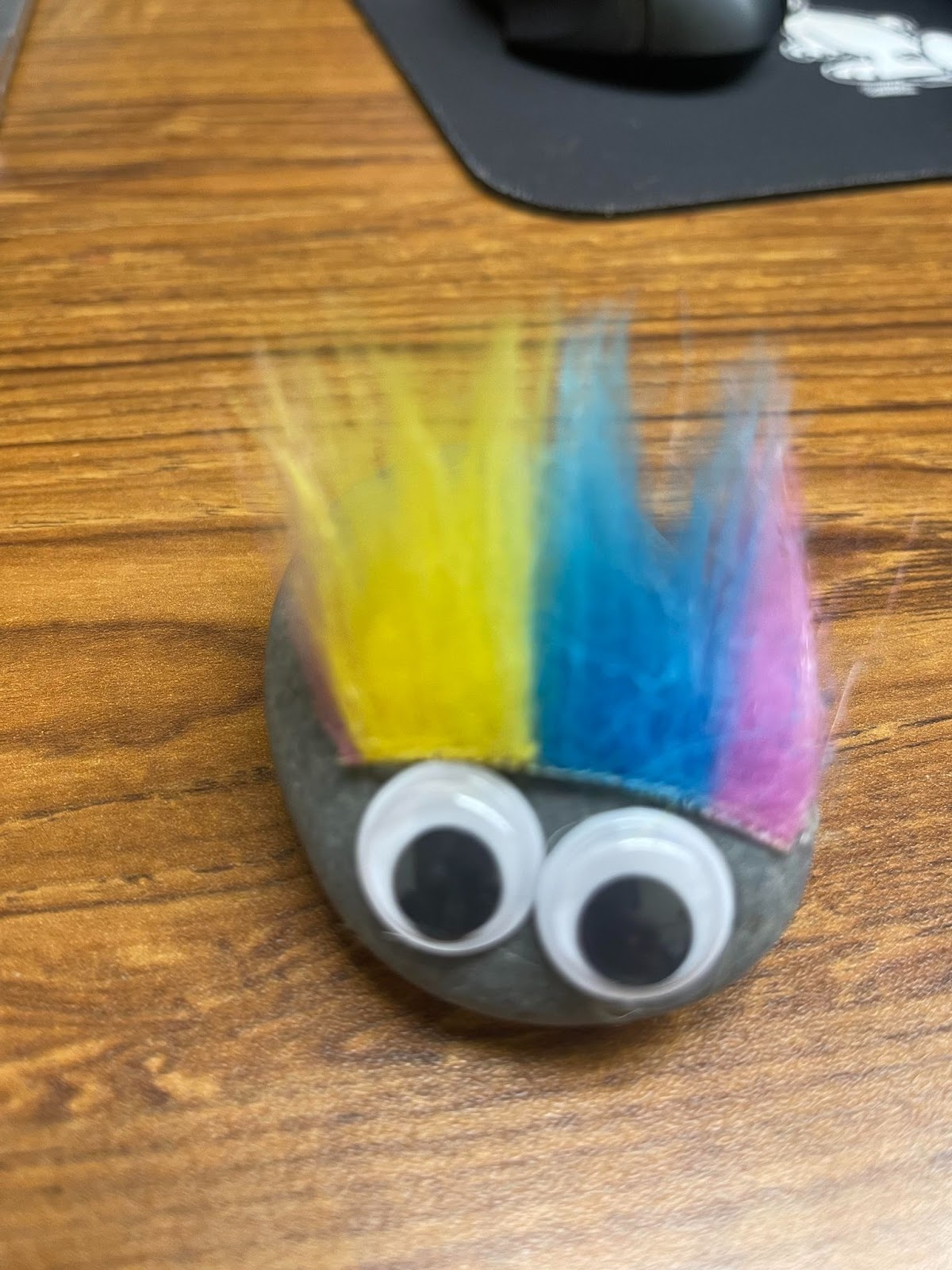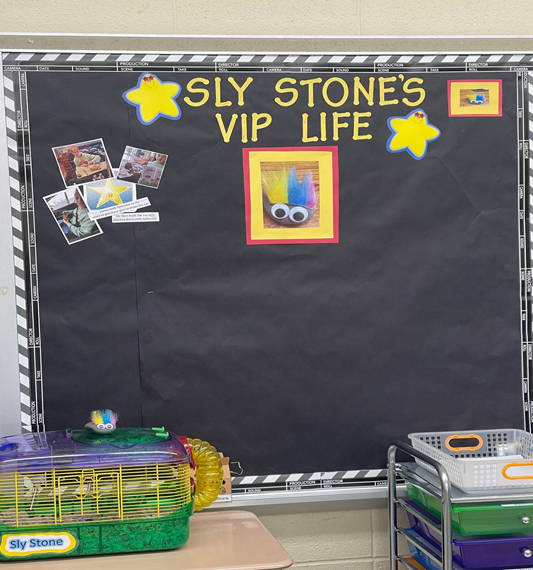 ---
Mrs. Storm's class did a fun activity in Computer Science. The activity was to introduce students to building games that are challenging and involve providing positive emotions to the users. We played Massively Multiplayer Thumb Wrestling! (Don't worry, we used plenty of hand sanitizer.)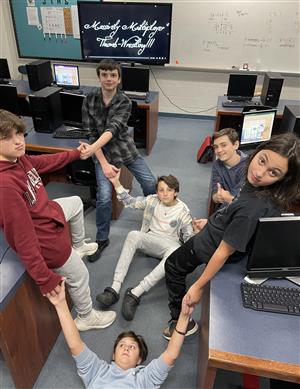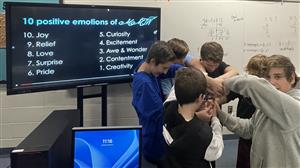 ---
JTMS welcomed motivational speaker Mr. Cornell Thomas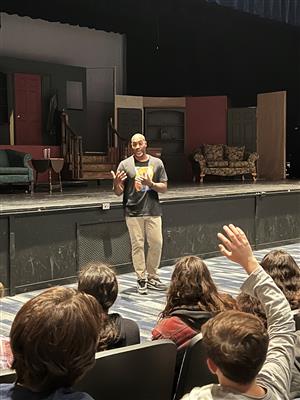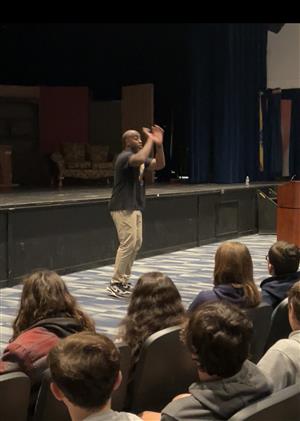 Congratulation to our Tri-M Inductees and Soloists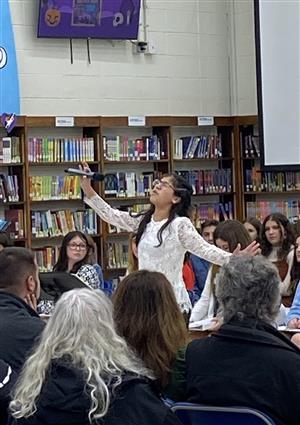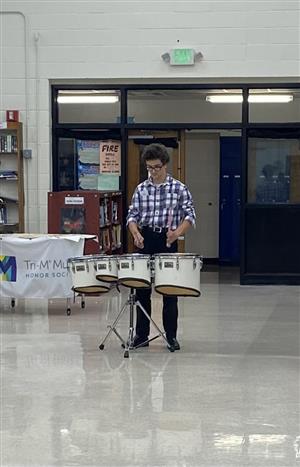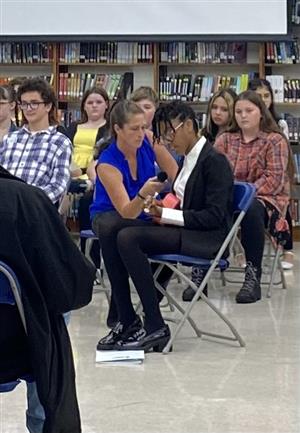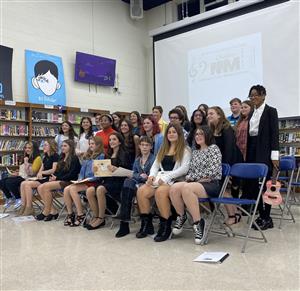 ---

2022 JTEF 6th Grade Welcome Dance!