Here are a few pictures from the JTMS Tri-M Honors trip today to Stanlick school to help the 3rd graders try out instruments that they will be choosing to study for next year. The organization of the day by Mrs. Thomsen and the cooperation of all the 3rd grade teachers made for a fun day for all.
The JTMS students enjoyed working with the 3rd graders, eating lunch with them, and especially playing with them during recess!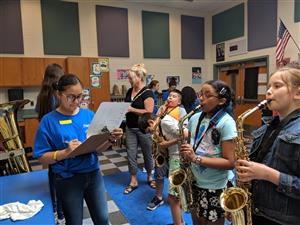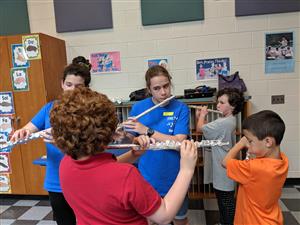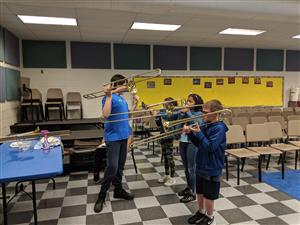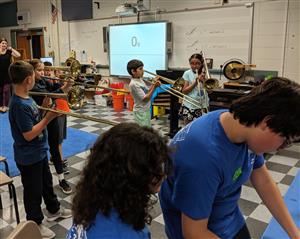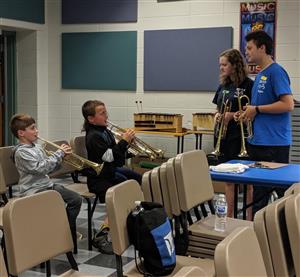 ---
On behalf of the JTMS Tri-M honor society students, thank you to the White Rock teachers for a fun and organized day. It was our pleasure to come meet the 3rd grade students and allow them to try out the band instruments. The JTMS Tri-M students especially had fun mingling with the 3rd graders during recess and eating lunch together.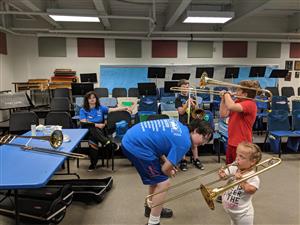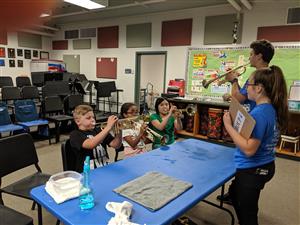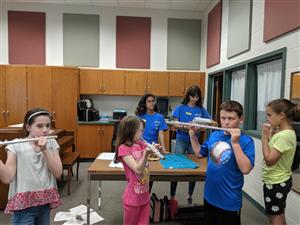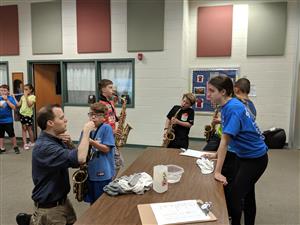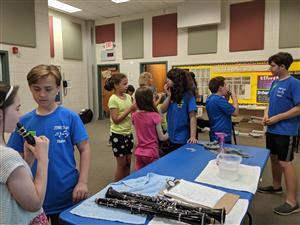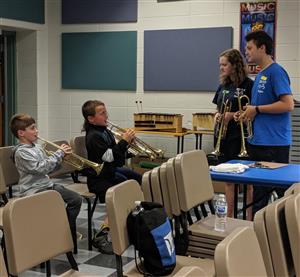 ---
Debate results
32nd Morris County Regional Debate Tournament
The College of St. Elizabeth
May 30, 2019
Congratulations go out to our Jefferson Debaters from Stanlick School, White Rock and the Middle School who competed in The Morris Area County Debates on May 30th , 2019 at the College of St. Elizabeth in New Jersey. There were 8 districts that competed in this event.
Because each district was only allowed 8 students from Junior Varsity to compete, Jefferson had a run off in our schools prior to the debate. Our top 16 debaters (8 from elementary school and 8 from the Middle School) went to the debate in Morristown.
The following is the result of our debates.
1st place Junior Varsity Affirmative JEFFERSON Justin Brinck and Hannah Levine
2nd place Junior Varsity Affirmative - Wharton
3rd place Junior Varsity Affirmative - JEFFERSON Emily Hollick /Madison Mathews
4th place Junior Varsity Affirmative - Mount Olive
5th place Junior Varsity Affirmative – Mount Olive
1st place Junior Varsity Negative JEFFERSON! - Anmol Mehta and Bobby Nardone * They earned a Perfect score: Only time this has ever happened in the 32 years of the competition
2nd place Junior Varsity Negative - Oakland
3rd place Junior Varsity Negative -JEFFERSON Kyle Plunkett / Emmagrace Bartels
4th place Junior Varsity Negative – Oakland
5th place Junior Varsity Negative – Mount Olive
1st place Varsity Affirmative - Livingston
2nd place Varsity Affirmative - Morris
3rd place Varsity Affirmative - JEFFERSON Fiona Bishop and Nina Dhillion
4th place Varsity Affirmative - Oakland
5th place Varsity Affirmative – Mount Olive
1st place Varsity Negative - Morris
2nd place Varsity Negative - Livingston
3rd place Varsity Negative- Livingston
4th place Varsity Negative - JEFFERSON Olivia Smith and Joshua Small
5th place Varsity Negative – Mount Olive
CONGRATULATIONS DEBATERS!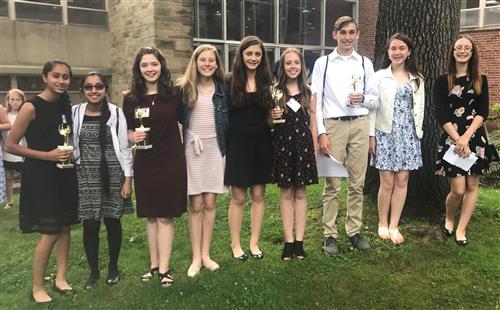 2019 Music Department Dorney Park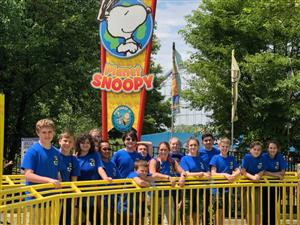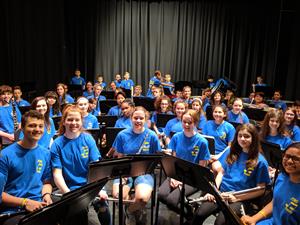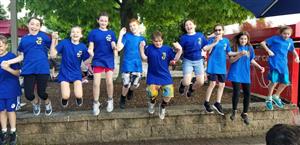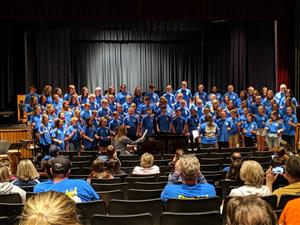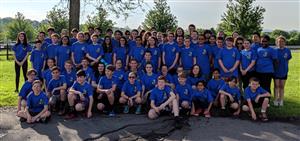 2019 Solar Sprint Competition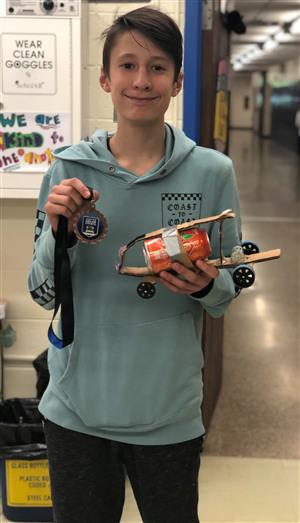 Mark Carrion - 3rd place for Speed in the District Competition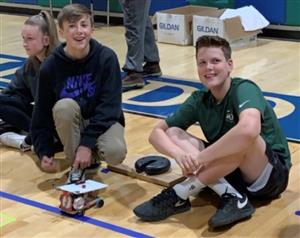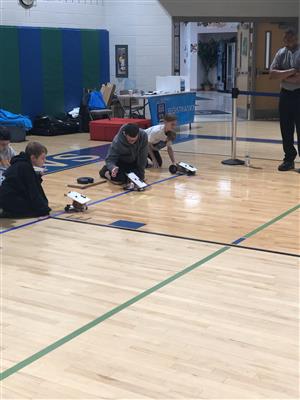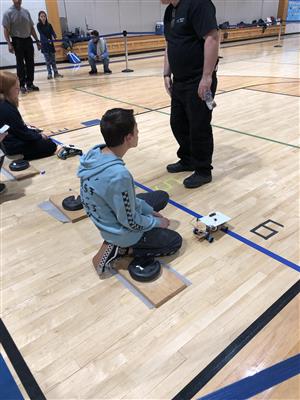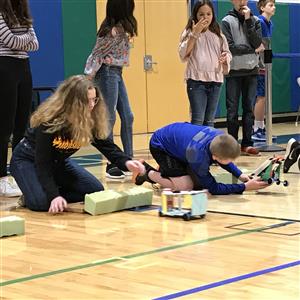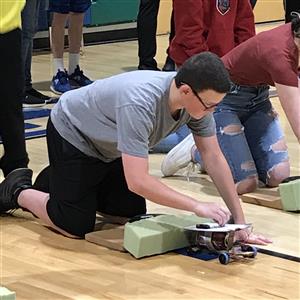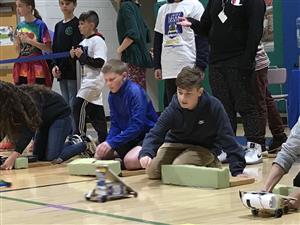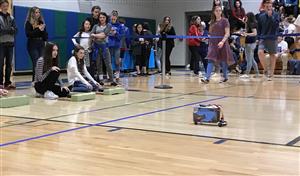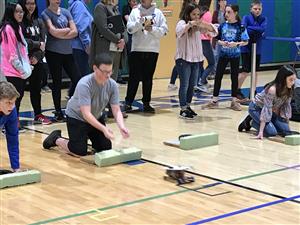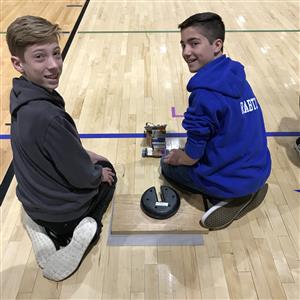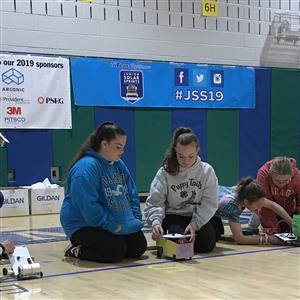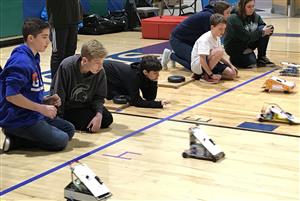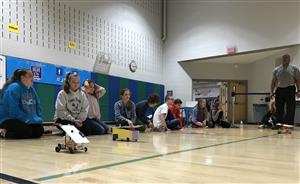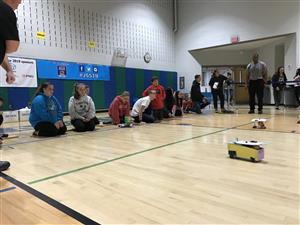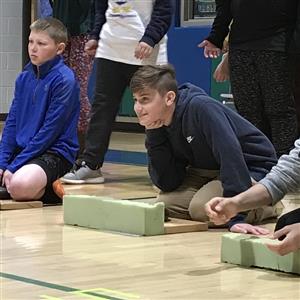 ---
Every Middle School from across Morris County present one 8th grade student as their recipient for the honor of the Morris County Middle School Leadership Award.

On Wednesday night, May 1, 2019, the Morris County Superintendents honored each school's recipient at a dinner ceremony in Whippany, NJ. Students were honored for their actions and deeds that represent model citizenship and leadership in their respective school communities. The students recognized, were those that demonstrated academic, extracurricular, and community leadership qualities.

I am pleased to report that our Middle School's 8th grade representative, Katelynn Peterson, did a fantastic job addressing a crowd of 230 people from across Morris County. Katelynn accepted her award with grace and conveyed her love for our Jefferson Township Community.
Mrs. Howe, Superintendent of Schools, and I were proud and privileged to have shared in this special leadership award ceremony with Katelynn and her family.
Congratulations Katelynn on a job well done!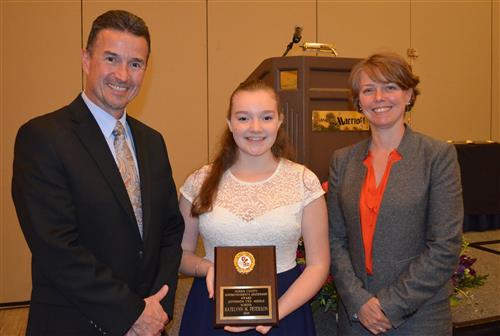 ---
Members of the JTMS Tri-M helped at the Jefferson Art Committee's Senior Citizen Big Band Bash. Students help serve food, clean tables, clean up afterwards and join in on the dance floor while dancing to the sounds of the Jefferson Community Jazz Band.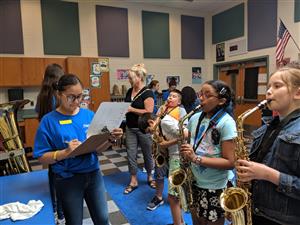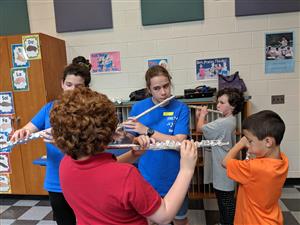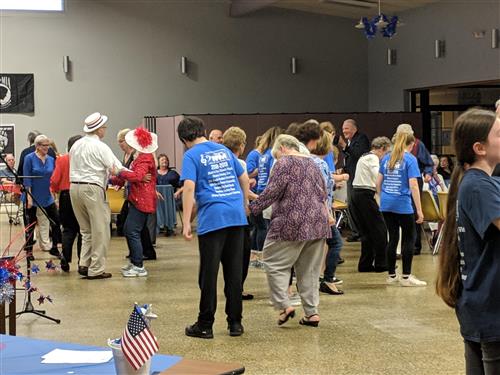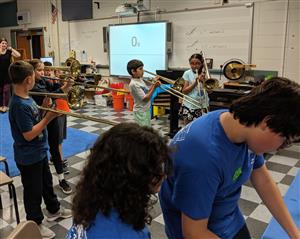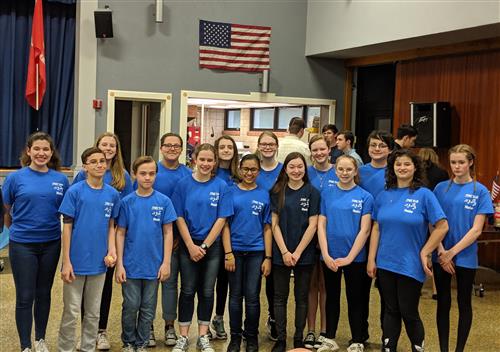 ---
JTMS Duct Tape March Madness Winner-Mr. DiDonato!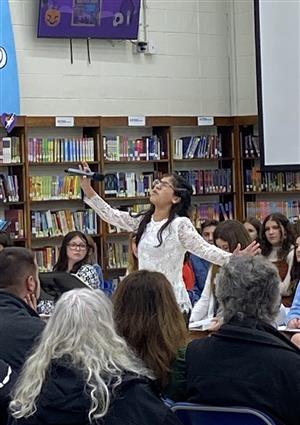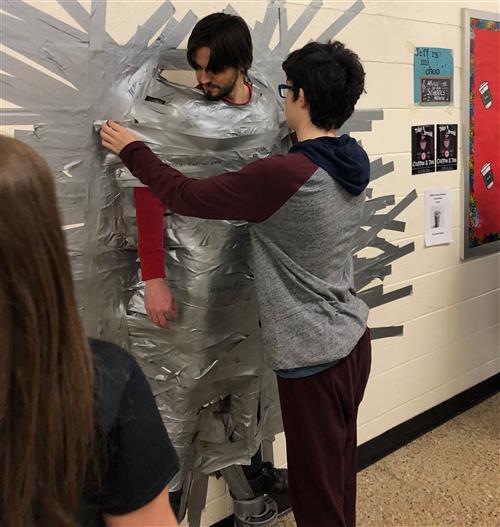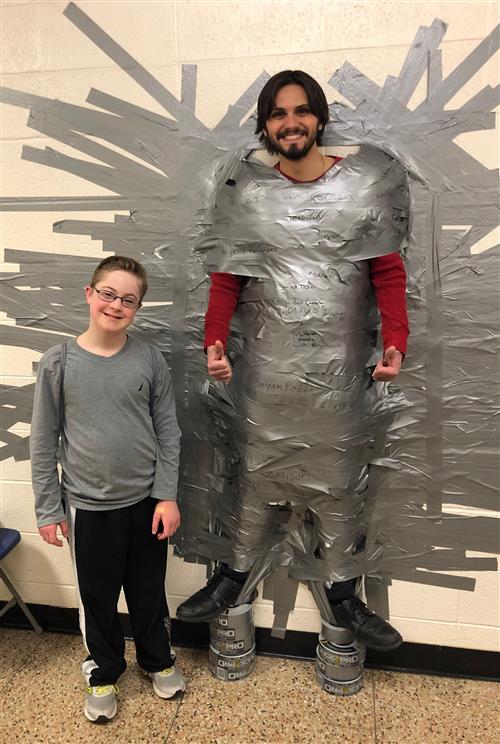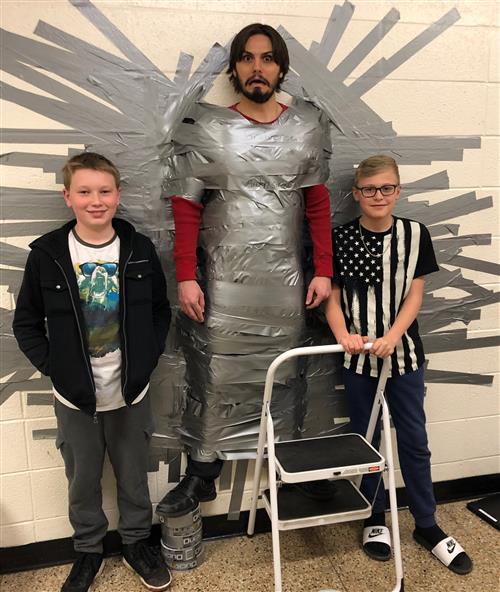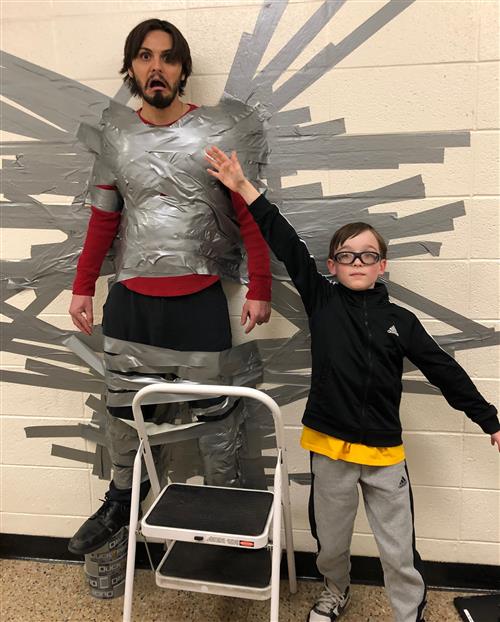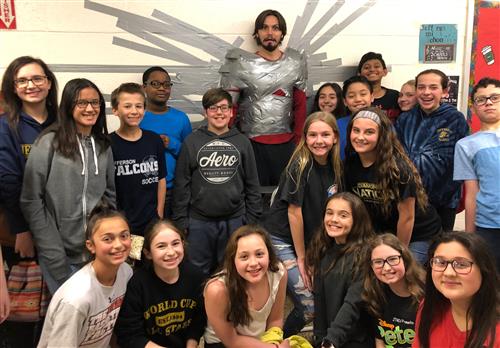 ---
At the end of March, the Red Cross Club collected items to benefit the animals of the Jefferson Township Municipal Pound. The collection was a huge success, and the JTMS community was able to donate several boxes filled with cat and dog food, treats, toys, blankets, towels, and cleaning supplies. Go Falcon Family!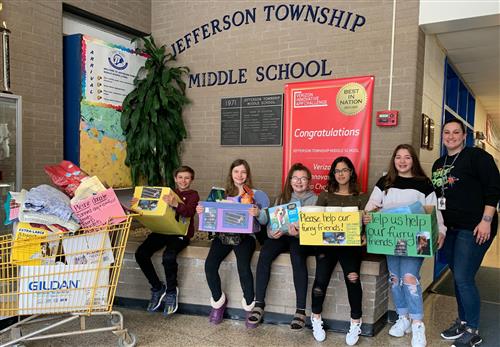 ---
Our Annual JTMS Staff vs. Student Basketball Game!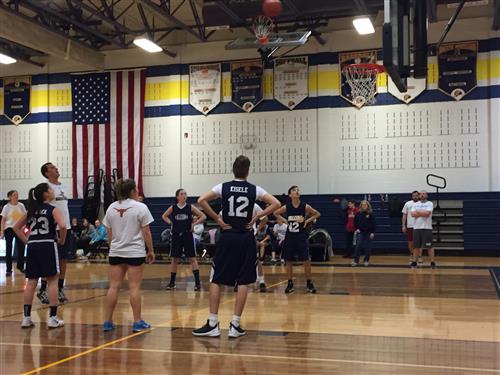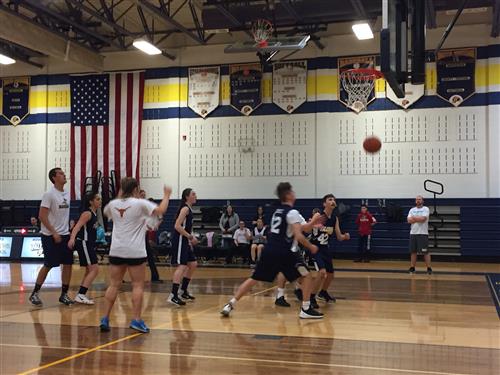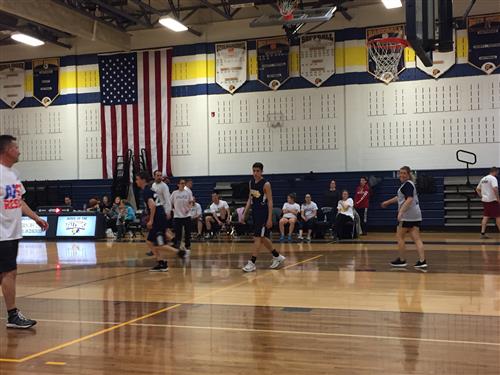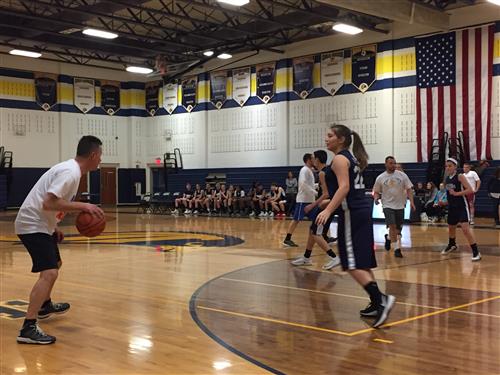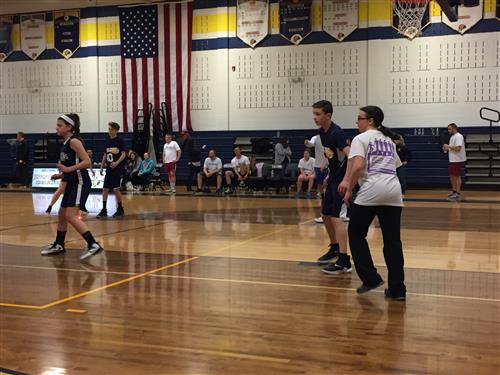 And the winners are.....JTMS STAFF!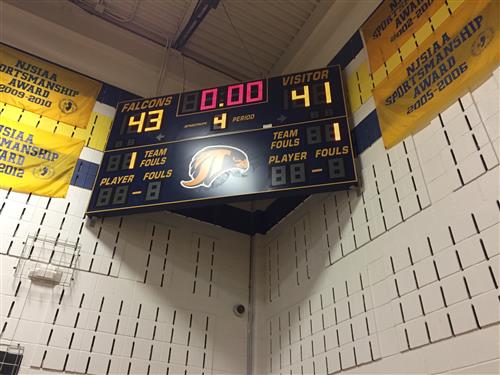 ---
The JTMS Tri-M Honor Society members hosted their 3rd annual Musical Petting Zoo this past Saturday. We had over 50 kids go through and try out the different instruments. The age range of the participants were from 9 months old up to adult ages. It was a fun day of music, games, and community.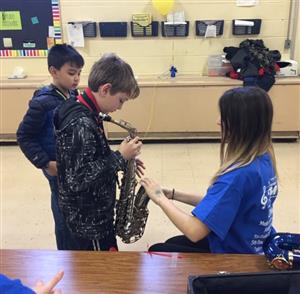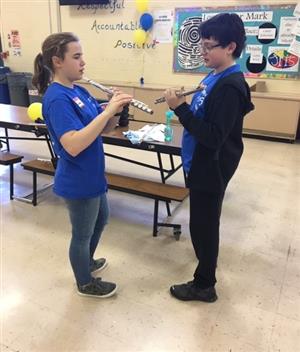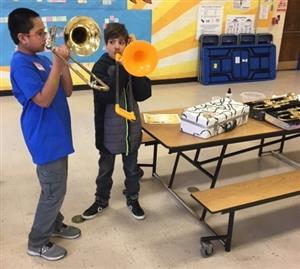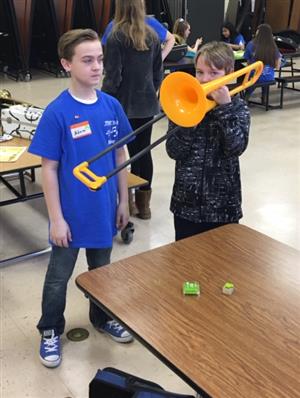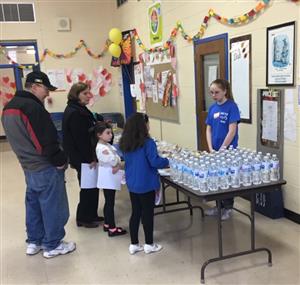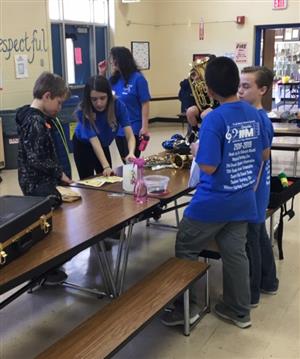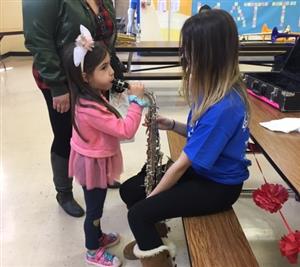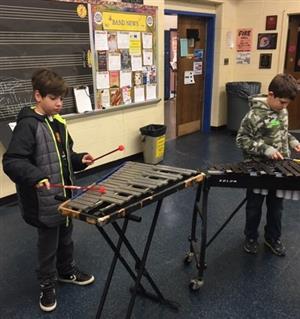 ---
Over the weekend we received an update from Kenya on the construction of the safe home. We are happy to report that much progress has been made since the end of January when we sent the funds for phase 2.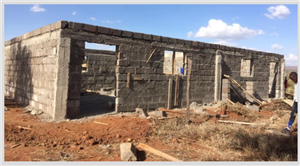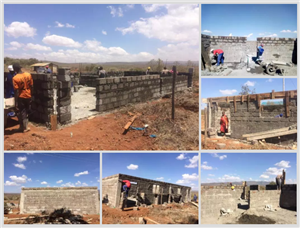 ---
JTMS Awarded Kindness Matters Certificate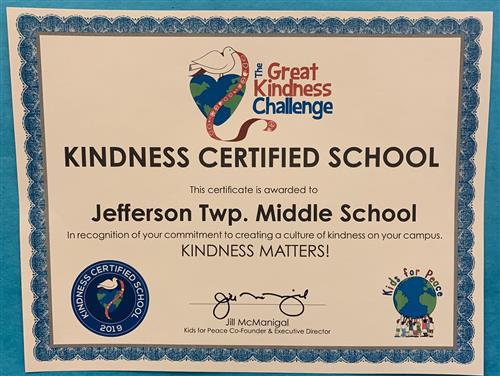 ---
Sixth graders were given the assignment to research an influential person who contributed to the social reform of civil liberties and the Civil Rights Movement during the 19th and 20th centuries, both for the minority races and gender equality. Students cooperatively and independently conducted research on this person and created a trifold project which includes an informative essay, a timeline, and related images. Students will "become" their person or an "expert" on their person during our Living Museumpresentations and show their knowledge by responding to pre-arranged questions.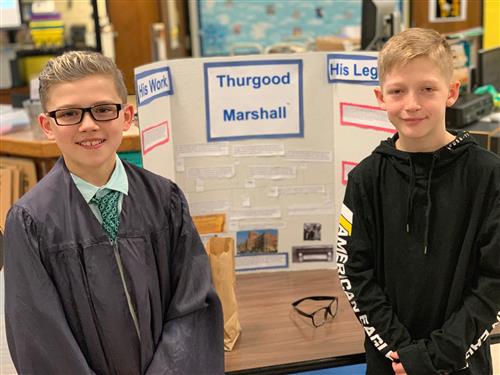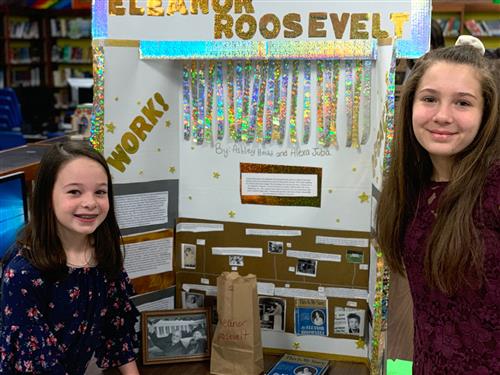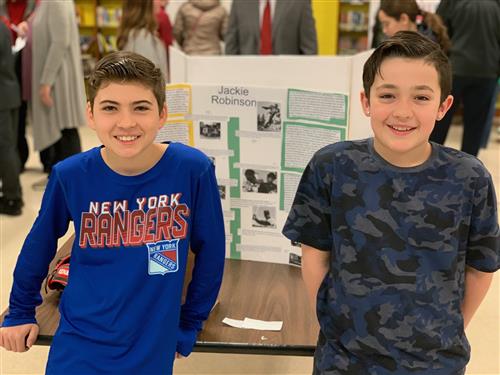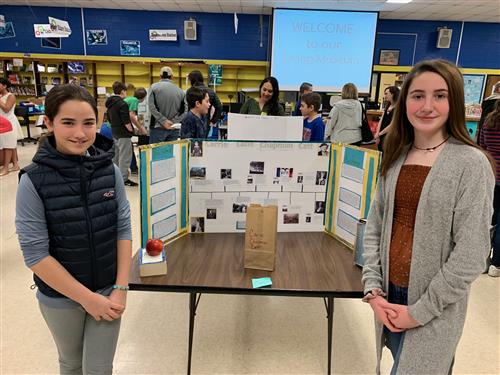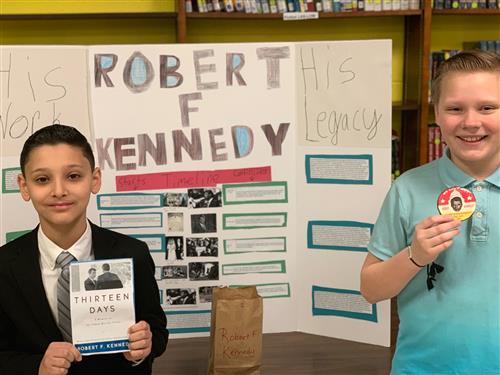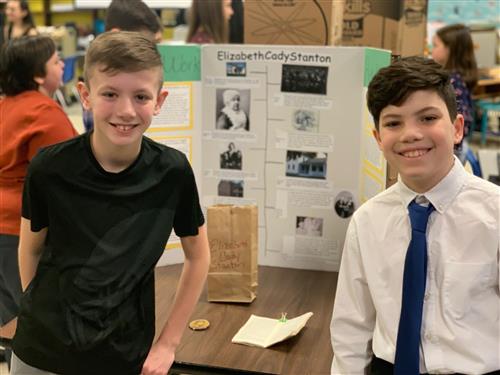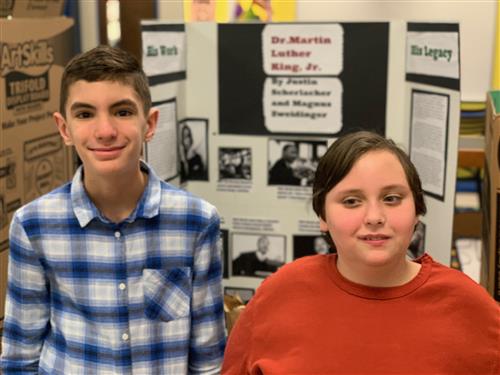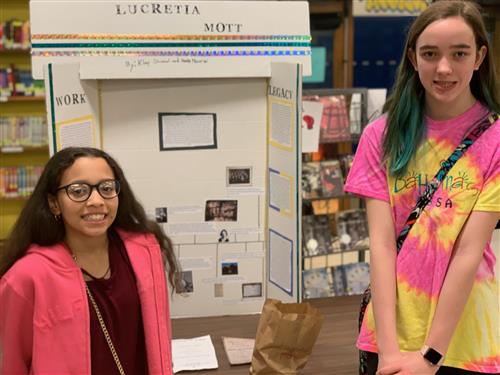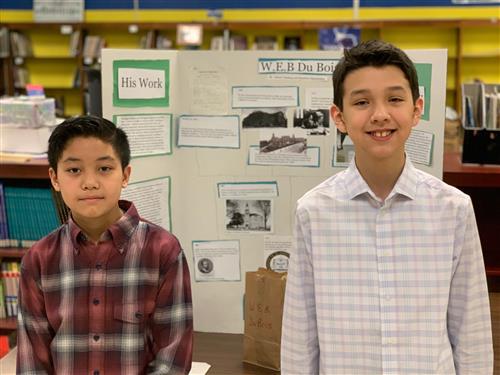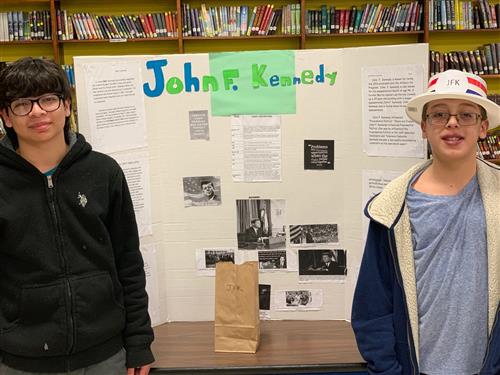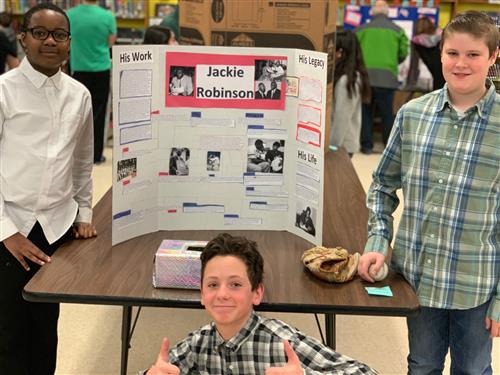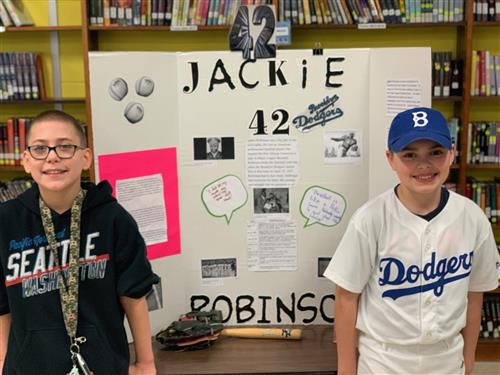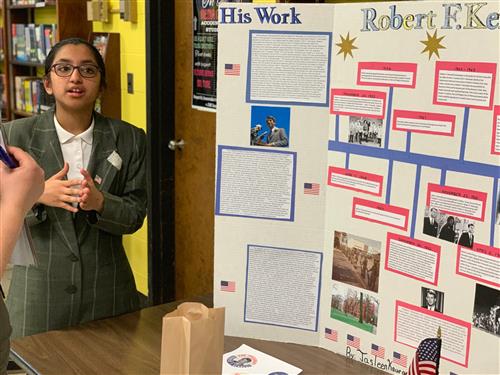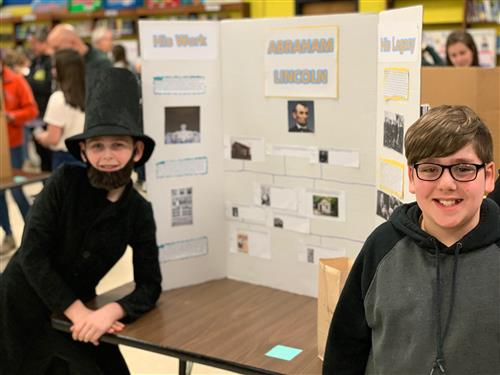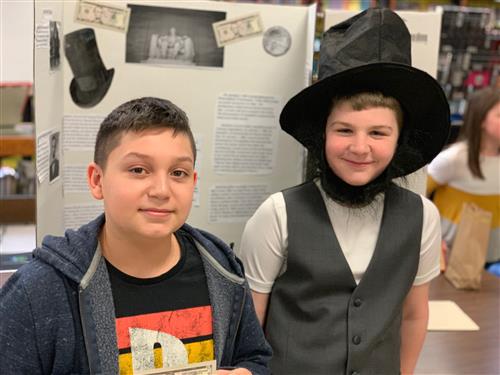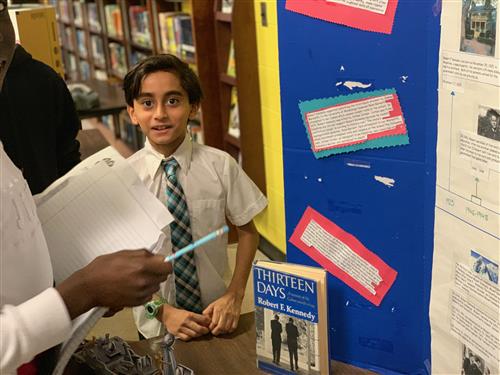 ---
Project Kind Sandwich Making at JTMS!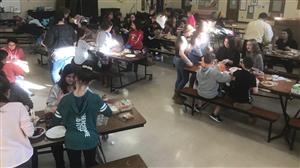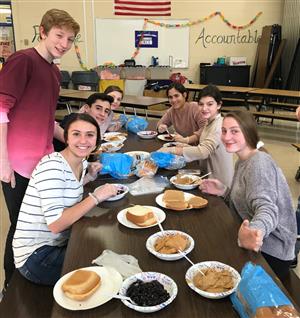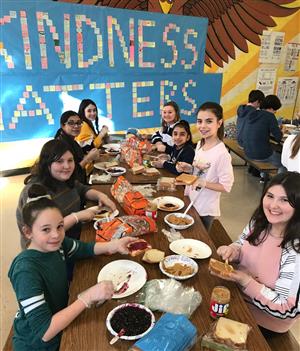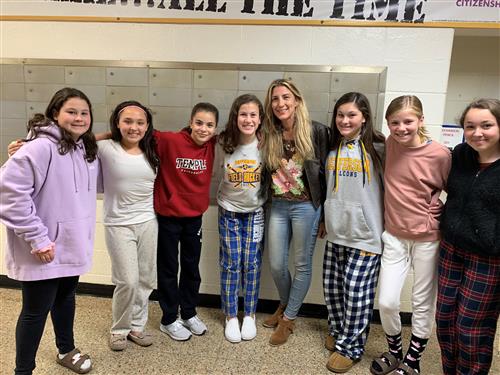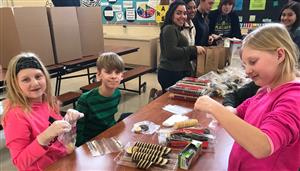 ---
Project Stay Gold Visiting the Elementary Schools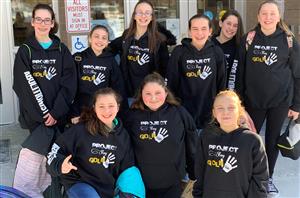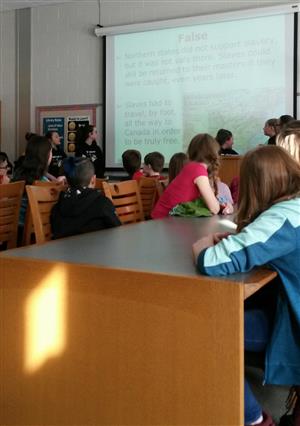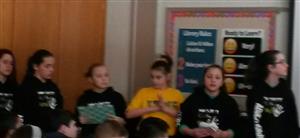 ---
The Outsiders Day!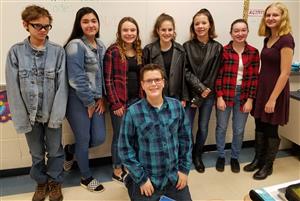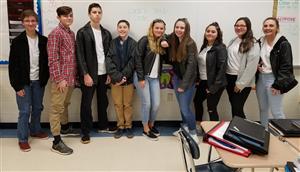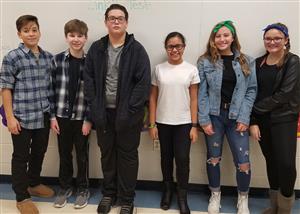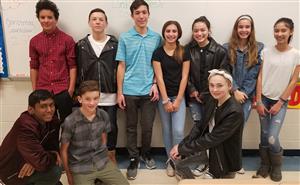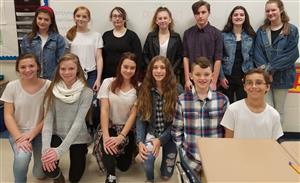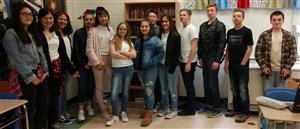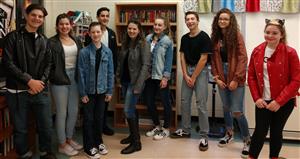 Stokes State Forest
Jefferson Gold visits Stokes State Forest for an environmental education experience
---
Tri M Induction Ceremony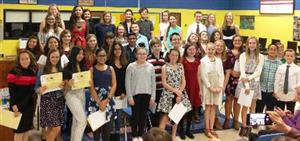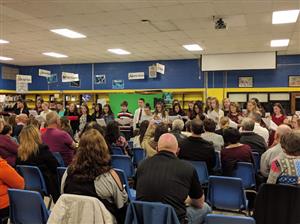 ---
Pictures from the JTMS field trip to Stokes State Forest!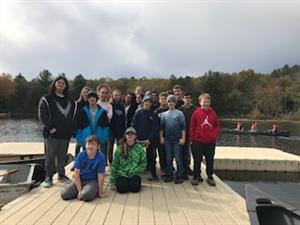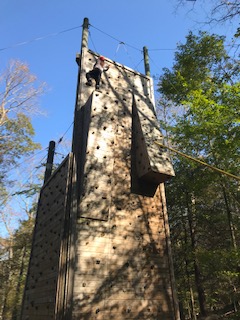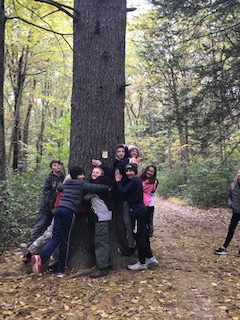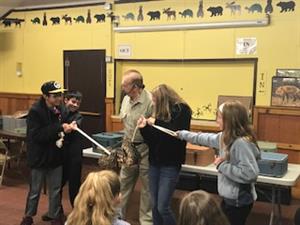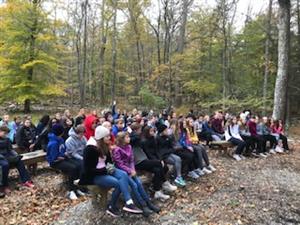 ---
Celebrating Grandparents day 2018 at JTMS!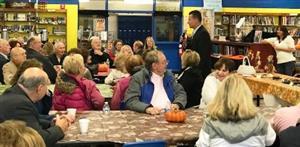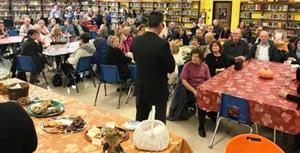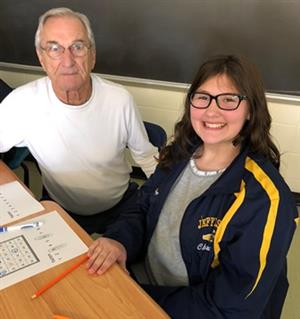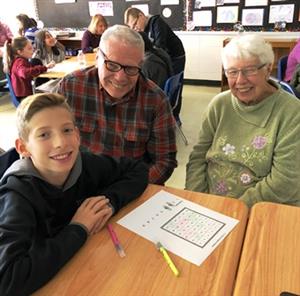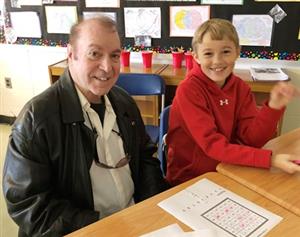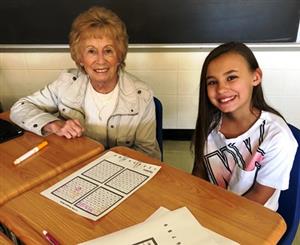 ---
Photo's from JTMS back to school night! The entire evening was a tremendous success!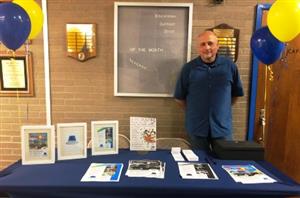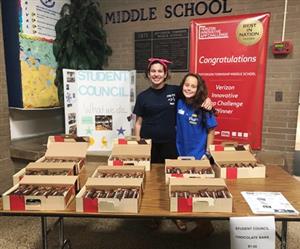 ---
Jefferson Java is a school community-based project run by the Middle School Life Skills classes. We provide a hot beverage service to the staff and faculty which teaches students a variety of skills while having fun!