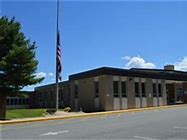 Ms. Margaret Widgren - Principal
Mrs. Kathy Tobia - Asst. Principal
Ms. Joanne Martino - SAC/Anti-Bullying Specialist
Mrs. Liz Conley - Nurse X5720
Dear Middle School Falcon Family,
I want to wish everyone a Happy New Year. In the year 2020, we faced many challenges and difficult times. Together we weathered some unprecedented hardships and we have become a stronger community. A new year brings a new sense of hope and optimism. While there is still much work to be done and unknown challenges ahead, I feel confident that the strong partnerships that the parents and middle school staff have built will continue to carry us through what lies ahead.
In this new decade, we are committed to continuing our mission to give our children a safe educational environment that fosters high academic standards. Fundamental to this mission is our ability to be tolerant and understanding of one another. As we move forward in 2021, let's continue to work together to fulfill this mission.
Sincerest regards,
Peggy Widgren - Principal